Let's move quickly to halt unrest in boarding schools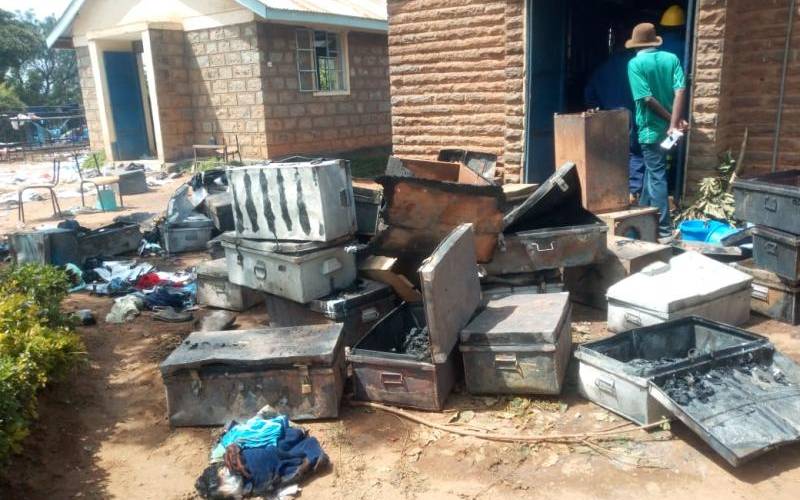 The current wave of unrest in our secondary schools across the country appears to be escalating. Students have gone into a rampage and disrupted learning, damaged school infrastructure put in place by the government and parents.
There is also the lurking danger of the probability of fatalities should this trend continue unchecked. Leaders and stakeholders in the education sector must urgently address this problem.
We must put to task those charged with developing and implementing policies for learning institutions.
Where major gaps have been identified, several task force reports on causes of unrest in schools and recommendations on dealing with the menace, are gathering dust on the shelves of the Ministry of Education.
Two years ago, the parliamentary departmental committee on education and research tabled a report before the august House after conducting a thorough inquiry into the wave of students' unrests. It is unfortunate that many of the recommendations and remedies to this challenge contained in that report have not been acted upon.
It is regrettable that the ministry ignored the advice given by the Kenya Secondary School Heads Association, recommending a half-term break for the current term on grounds the students needed to recover time lost during the extended closure of schools due to the Covid-19 phenomenon.
It can be reasonably argued that that issue alone piled a lot of pressure on learners, and as evidenced in previous studies and findings, the situation appears to have tempted students to ventilate in such unlawful means.
The ministry must not wait until it gets to such levels to make decisions that must have been made a long time ago.
On other hand, school managers must up their game in detecting patterns and cases of unrest in good time, to prevent incidents that result in the destruction of property or even loss of lives.
We expect that those concerned will heed the issues raised and find a lasting solution to restore sanity in our institutions. Still, boarding schools must live up to the current times and be made relevant to today's students. The schools cannot be run like they used to be, decades ago.
For instance, it is unfortunate that students of a school rioted because they were denied a chance to watch a football match between Manchester United and Liverpool! How now!
-The writer is Vihiga County Senator