Old age diseases, a ticking-time-bomb in Kenya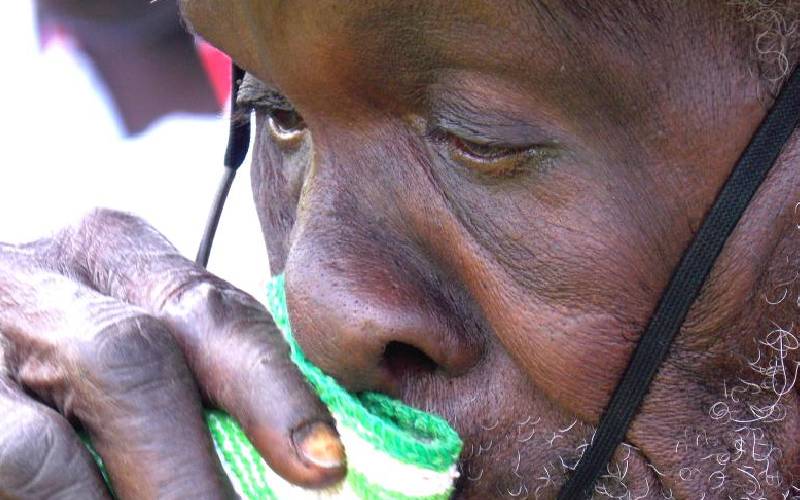 The World Health Organisation (WHO) estimates that by 2040, neurodegenerative diseases, which affect one billion people globally, will be the second leading cause of death, after cardiovascular ones.
These are conditions resulting from progressive degeneration of the brain, for instance, the frontal and temporal lobes.
Depending on the brain regions affected, the disease can induce alterations in all aspects of human behaviour, such as decision-making, behavioural control, emotion and language. Studies have suggested that neurodegenerative diseases steadily increase in all conditions, ranging from epilepsy to Alzheimer disease, also known as Frontotemporal dementia.
Recent projections suggest that the gap in life expectancy between Sub-Saharan Africa (SSA) and the world average, which was around 20 years in 2010, will drop to 10 years by 2050. By then, about 7.6 per cent of the SSA population, estimated to be 2.074 billion, will be aged 60 and above, translating to four times the 2010 estimates, and corresponding to 156.7 million people.
In Kenya, for instance, the 2019 Census put the elderly (60 and above) at six per cent of the population — a ticking-time-bomb, especially when the success of biomedicine in reducing mortality early in life has increasingly displaced the burden of disease to old age.
Age-related neurodegenerative disorders include Alzheimer's disease (AD), Parkinson's disease (PD), amyotrophic lateral sclerosis (ALS), frontotemporal dementia (FTD), and many others.
In Kenya, there's no research capacity to determine the genetic variations that associate with these conditions nor to develop animal and cellular models mimicking human diseases. Besides, coordination and intelligence-sharing between health and research centres is often lacking. Other bottlenecks include few population-based studies and heterogeneous diagnostic criteria.
By 2025, WHO will review the success of the Global Action Plan (GAP) for the prevention and control of non-communicable diseases (NCDs). It seeks to reduce premature mortality from NCDs by 25 per cent, and by 1/3 by 2030, under Sustainable Development Goal no.3.4.
Investigating this field wouldn't only be a potential key contribution to human knowledge, leading to the development of more efficient therapeutic approaches.
-The writer is a life scientist at Moving Worlds Institute.