We will need all hands on deck to rebuild our economy post-Covid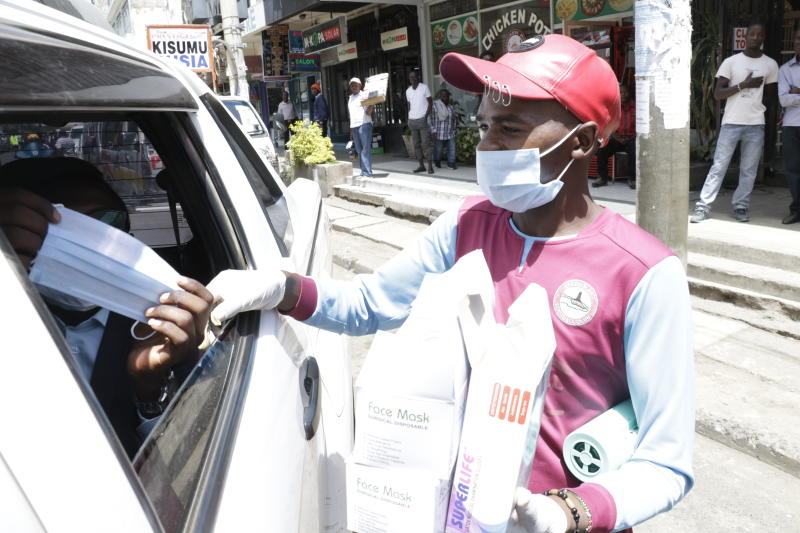 The challenges presented by the Covid-19 pandemic continue to confound scientists and frighten civilians alike. Fortunately, history has shown that humanity has faced serious adversity before, suffered immeasurable damage but managed to adapt, change, or innovate to beat the scourges that have afflicted us over time.
In 2020, scientists raced to find a vaccine to tame the virus as some nations suffered massive and painful loss of human life, while others came close to economic collapse. The development of the vaccines and new information about the nature of the virus, its transmission, prevention and treatment, has offered hope for the journey towards restoration as people across the world queue for the jab.
It's clear that the world economy has suffered, not to mention health and societal order. For nearly two years since the pandemic struck, there have been concerted efforts to rebuild what was lost as we learn to live with Covid-19. This is a critical phase that requires great focus and resilience. Regrettably, some businesses may never recover while others will have to make drastic changes to survive.
It is safe to say that we are on the road to recovery now as more vials of the vaccine become available.
To advance the recovery process, our government last year came up with a stimulus package to support the economy. The move created a positive upswing in the fortunes of scores of businesses in health, infrastructure, agriculture, tourism, transport, and manufacturing.
Provision of funds by government for purchase of motor vehicles helped to stabilise the automotive market and increased demand. This was a strong demonstration of the "Buy Kenya, Build Kenya" vision. This gave confidence to individuals and companies to invest in transport solutions which racked up orders for new units.
As at the end of September 2021, total vehicle sales by local assemblers and dealers closed at 9,917 units. This was an increase of 31.1 per cent compared to a similar period in 2020 when 7,565 units were sold. Removal of excise duty on locally assembled vehicles was a major win for customers and a key driver for the increase in demand.
Since transport is a key requirement across all economic sectors, increased demand is indicative of a post-Covid growth in retail, construction, farming, manufacturing, school transport and last mile delivery of farm produce and fast-moving consumer goods. Indeed, the automotive industry is racing to satisfy demand from SMEs that have been the dominant source of business for the automobile sector during this challenging time.
Innovative asset financing and leasing solutions have helped save jobs in the financial and insurance services sectors. This is in addition to the local vehicle assembly value chain that employs more than 5,000 Kenyans in body building, manufacture of harnesses, upholstery, automotive paint, exhaust pipes, clamps, nuts, bolts and batteries, among others.
The African Development Bank projects that real GDP in Africa will grow by 3.4 per cent in 2021 buoyed by stabilisation of commodity prices, easing of Covid restrictions and the cautious resumption of tourism. In Kenya, travel expenditure through air charters, hospitality, telecommunication and other services during the World Rally Championship held in Naivasha in June reinforced efforts being made to rejuvenate the economy.
The tourism and hospitality industry ranks among the top three foreign exchange earners for Kenya, receiving about two million visitors annually. Growth in domestic tourism has over the years provided crucial sustenance to the sector when foreign visitors slowed down. Encouraging Kenyans to come out and spend money on holidays in our own country is one of the fastest ways to prop up the hospitality industry. This will also save the thousands of jobs that are at stake due to the economic slow-down.
During the last one year, Tembea Tujenge Kenya, a private and public sector initiative has helped to revive the tourism and hospitality industries from the severe decline experienced from early 2020. Sponsored by the Tourism Fund, Safaricom, Isuzu East Africa, Shell/Vivo Energy, Sarova Hotels, St John's Ambulance and marketing agency BT Concepts, the campaign has covered 20 counties so far to promote local travel destinations. The initiative which recently kicked off the second year of the promotion, has committed to cover the remaining 27 counties over the next three years.
Despite these interventions, we remain aware that thousands of young school leavers and university graduates are unemployed. Many more who were self-employed have lost their small enterprises due to the impact of Covid-19.
However, the social and economic disruption caused by the pandemic has also ignited innovation that is creating jobs in new and unexpected ways. Remote working, for instance, has seen online purchases grow tremendously with food and goods deliveries to homes becoming the norm for many formal and informal workers. This has resulted in more opportunities for e-commerce businesses, motor bike riders and bicycle delivery agents.
The Airbnb accommodation concept has taken root as a viable alternative to hotels which temporarily closed during the height of the pandemic. Individuals are increasingly offering their apartments and cottages to travellers who are finding this option to be more affordable than traditional hotels.
The lifting of the night curfew by the president on Mashujaa Day ushers in more hours of operations for businesses, stimulating much-needed growth.
It will take the efforts of all Kenyans to consolidate the gains made in the post-Covid recovery and rebuilding process. The strength of a nation is exhibited during adversity and by all accounts, Kenya has demonstrated resilience and fortitude.