Universities must think outside the box to stay afloat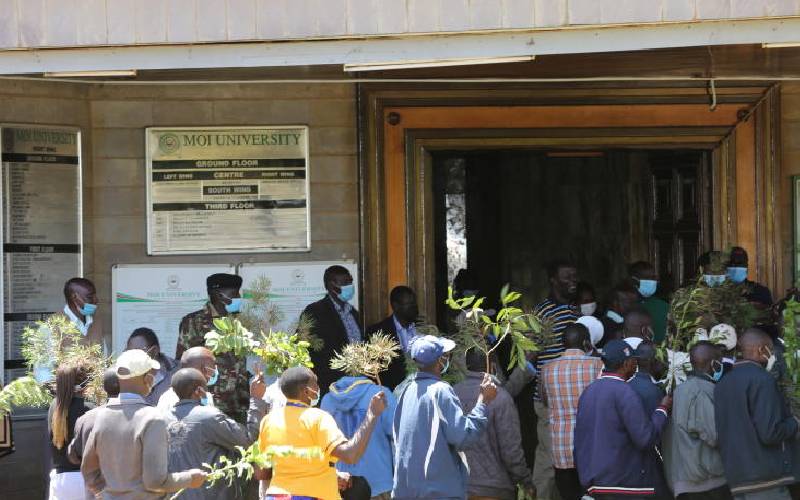 Kenyan universities are going through troubled waters financially. Many especially the public ones, are nearly insolvent. This calls for thinking outside the box.
Several calls have been made by the government to public universities, but heavy headwinds have worked against this. There are many avenues the universities can explore to broaden their income generation. This is more urgent due to the dwindling demand of varsity places by privately sponsored students. Universities have to be pro-active and re-invent themselves on revenue. The world over, universities have vibrant consultancy services. Unfortunately, our universities have left this path uncharted or done in a cavalier manner. It's time the universities forged partnerships with the public and private sectors. This would give fillip to the multi-pronged approach the institutions greatly yearn for.
Reliance on the exchequer, whose support has been dwindling over the years and student fees, has proved challenging to keep the institutions afloat. But the major problem has been lack of will, systemic weaknesses, lack of business acumen and poor leadership. Corruption and mismanagement can also not be ruled out.
Most of our universities are consumers rather than producers. Looking for 'alms' from the government has become the norm rather than the exception. Some are sitting on huge wealth which they can tap into. Consultancy is one such gem.
However, many constraints stand against this challenge. Weak capacities of staff, poor entrepreneurial culture, corruption and mismanagement hinder income generation by most of our institutions.
The good news nonetheless, is that the institutions teem with manpower which can be marshaled to conduct virtually all types of consultancies under the sun. What they require is an enabling environment and motivation to carry out the tasks. This is what many universities and governments have done elsewhere.
Consultancies have been exploited to transfer knowledge and boost the economies of societies over the years.
Higher education institutions have effectively used them to promote and support productive engagement with the society and industry. The faculty can offer specialist opinion, provide technical advice or solve problems for industry or government at a fee. The staff will help generate income and at the same time better themselves financially and professionally.
The writer teaches at Koitaleel Samoei University College.