Politicians have a duty to make sure citizens lead dignified lives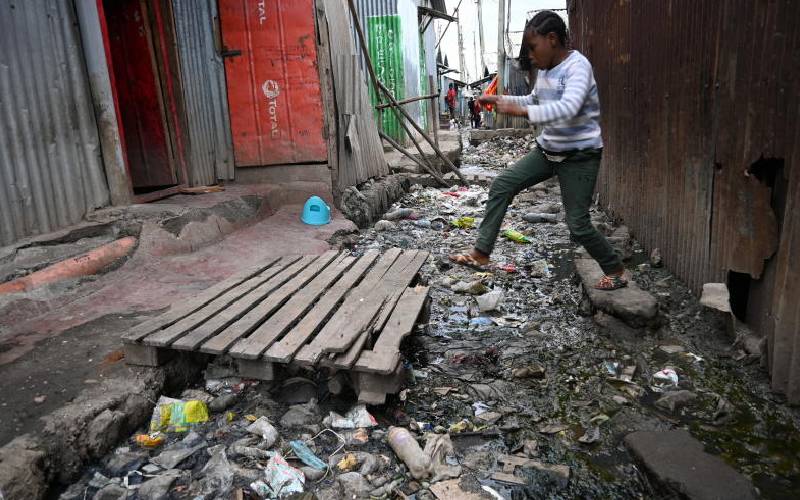 During a recent media interview, Reverend Simon Mbevi, a lawyer and renowned contemporary thinker on family values, described leadership as having the heart to lift people from circumstances of shame and continuously instil in them a sense of dignity.
The striking part of this description is the potential present in a narrative of dignity. While dignity is implied in the other economic models being popularised during this leadership transition season, political expression hits and lands differently when dignity forms the base language. What you say matters as well as how you say it. Most politicians tell of economic models and connect them directly to economic outcomes. But Mbevi's nuance of decoding the language of economics into a dignity accent opens a whole new way of speaking to the heart of the citizen. Drumming up the need for dignity also gives people new eyes to see their contexts and with this, new ways of articulating what they expect from their leaders.
Dignity is achieved by decent infrastructure. Greedy entrepreneurs at some point cast humaneness out of the window and reduced people into units of cargo. Commuters were squeezed into every available space inside matatus leading to some abasing interactions. The late John Michuki rose as an agent of dignity, which led to the Michuki Rules. But sadly, he has had few disciples. It is terrible when sick children share a hospital bed. Students in rickety structures are unable to reconcile how education is the key when they study under a tree. Children in parts of the country still travel long distances to fetch water yet under their feet is a massive aquifer. An elderly woman still uses firewood–just like her parents did – because years later, briquettes, gas and electricity are out of reach in her village. 'State love' invests in progressive infrastructure with a cardinal motive of lifting shame and effecting dignity.
Dignity can be achieved by hope-spiration. Mbevi, in his commentary, said that sometimes citizens need preaching politicians. The preacher and the politicians are both hope-givers; the difference being the sources of their hope. For the preacher, the source is a supreme being while for the politicians, the source is State systems. This hope must be authentic and is mobilised such that both the supreme being and State systems move in favour of the people. Hope comes from being listened to by a power that cares. Leaders should build a reputation of taking people's concerns seriously. Kenyans have been going through a harsh wilderness and have lacked hope-spirers. Hard-working parents nurse feelings of shame as they line up to secure bursary forms for their children, silently praying for the day when their hard work will pay well enough to deliver them from hand-out queues. Sometimes, all Kenyans want to hear from those in authority is "we will pull through!" and that "it will be tough for a while but there are brighter days ahead." Of all the politicians who mount podiums every day, none has branded themselves as a hope-spirer. The zeal we see is that of anxious vote-hunters. These hunters are rallying Kenyans towards their personal political ambitions while the people they are mobilising reside in hopelessness.
Dignity is instilled through promises kept. When asked to complete the line "as empty as...", one student replied "a politician's promises." Promises are power's legal tender. The more you make, the better. Promises are power purchasers. The moral standing of those promises does not matter. But to lie to the people is to rob them of their dignity. Putting up a lies factory to churn out falsehoods with which to manipulate the people reduces them to Pavlovian conditioning. It is evil for a leader to get people to salivate while knowing there is no food coming. Using hope to mock people degrades them. Telling people the truth is a show of respect and compounds their sense of dignity.
Dignity can be achieved through authentic solidarity. Once in a while, we see a top government officer enter a meat-roasting kiosk, order ugali, sit down in the kibanda and eat (without security clearing out the other patrons). The general reaction of the people is gladness, which shows on their faces. People may even feel superior in some way because they are locals and the visiting mheshimiwa is not. The 'mhesh' messes up this scenario when he pays for the food of all people in the restaurant. Why? Because he reduces his kibanda stop to money; as if to remind the people of their poverty while pointing to his wealth. A richer response would be "see you again soon", which would be a response of solidarity, a promise to return to their base. Looking at Jesus as a leader, being with the people was one of the key qualities that contributed to His endearment as a 'man of the people'.
Dignity is also achieved through instilling worth in citizenship. There are people who do not disclose their citizenry easily because their countries are associated with vice. Other people flaunt their citizenship because it contributes to their personal image. What goodwill comes with being Kenyan? Being Kenyan should matter. National branding campaigns urge citizens to be proud of being Kenyan. But this has consistently raised conversation on what exactly we should be proud of. Leaders exist to create reasons for county and country pride. For the government to ask citizens to be proud of their country, it must also demonstrate pride in its citizens.
When the State shows pride in its citizens, it creates room for citizens to be openly proud of their nation.
Three die of Covid-19 as 144 recover
142 people test positive for Covid-19 from 4,950 samples in last 24 hours, positivity rate at 2.9 per cent as 144 patients recover and three die.