Why online misinformation will be the biggest test this campaign season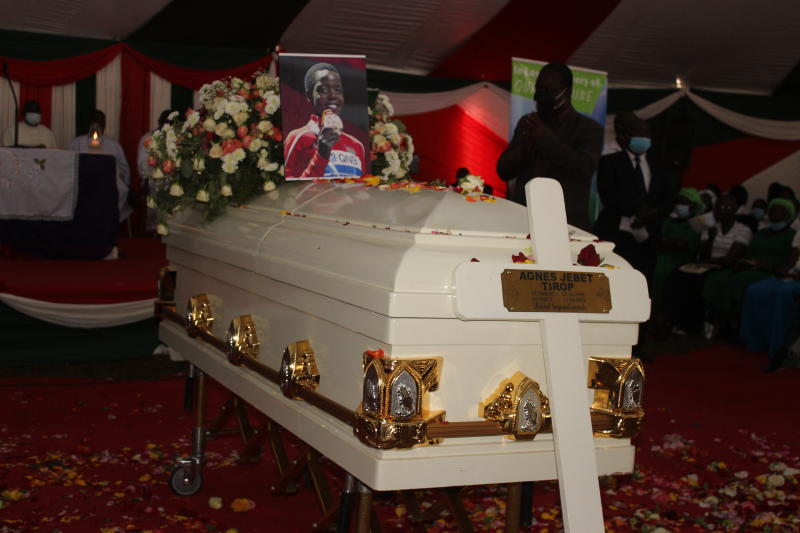 Last weekend, during the funeral of decorated athlete and world record holder Agnes Tirop, the political wedge between Deputy President William Ruto and ODM leader Raila Odinga played out in front of the mourners.
On social media, MP Oscar Sudi's speech was presented as a war cry or drumbeats meant to give notice to non-Kalenjin and non-Ruto supporters in the region to comply or face violent consequences. The tweets and blogs included the actual video of Sudi's speech which was done in Kiswahili and Kalenjin.
The messaging was supported by intricate graphics and imagery designed to elicit memories of post-election violence. To date, only one major news outlet has bothered to fact check the misinformation.
In professional and sectoral WhatsApp groups, the tweets and blogs were shared by concerned citizens who sought an accurate translation. Upon listening to the clip, it emerged that Sudi was addressing David Tarus, a rival politician about the speech the latter had made as he read a message of condolence from Raila. In the speech, Sudi said the Deputy President was the region's political kingpin, and warned Tarus not to speak ill about the DP. It seemed like the usual distasteful political rhetoric.
It is noteworthy that the North Rift has had a history of ethnic clashes with the worst violence witnessed after the controversial 2007 elections where many died, and thousands were displaced.
Does the misinformation here fall under the category of prohibited speech such as 'hate speech' as prescribed under the Constitution and the National Cohesion and Integration Act? Considering the history of the region, it would be safe to assume that the tweets and blogs had the potential of retraumatising the people who experienced post-election violence.
There are about 21.75 million internet users and around 11 million social media users in Kenya. A recent study of Twitter from 2006 to 2017 found that false news diffused further, faster, and deeper, and broader than any other content. Moreover, false news with political connotations spreads even faster.
Facebook, Twitter, WhatsApp and other forms of social media are fast growing as sources of information for many Kenyans. These sources do not have the benefit of being curated by trained journalists and editors who are bound by the law and codes of conduct for the practice of journalists. This means that information moves fast and is often perceived as hard truth by recipients depending on media literacy, the sender or platform.
Users are easily manipulated for partisan and sometimes deadly purposes. In Myanmar, Facebook was used as the medium of choice to spread hate and target the minority Muslim Rohingya people who were killed and forcefully displaced. A Harvard report of the 2018 Swedish elections found that a third of information on social media was fake news.
Whereas we can try using the law and regulations to root out, prosecute and penalise those who intentionally spread information intending to foster hate or to incite violence, it is more complicated because of the nature of freedom of expression. For instance, who gets to decide what is true or false? Also, whenever the State is given the power to determine truth or otherwise, opponents, dissenters and minorities end up being targeted.
As we move towards a highly political season, it is upon all sectors in the State, criminal justice, the media, civil society, and even political parties to ensure that we do not go 2007 of the 2017 way. How can we all unite to expose, and fact check misinformation while calling out hate with a view of causing investigations and prosecutions?