Our post-Covid recovery plan must focus on the consumer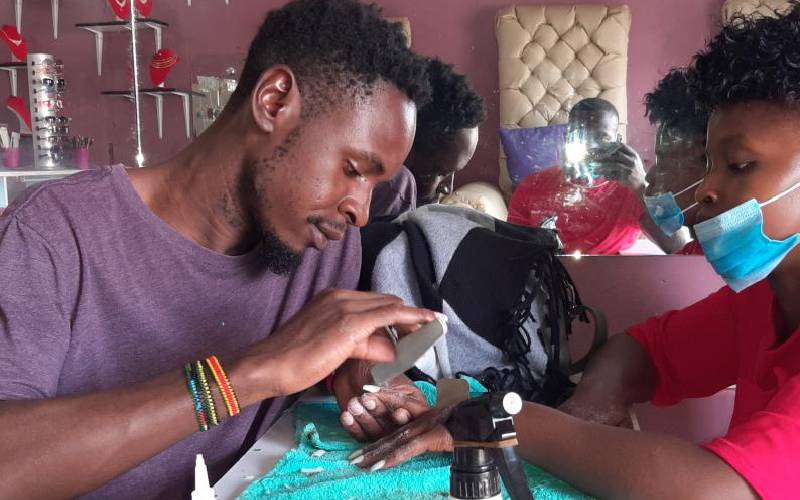 Two days ago, I was privileged to attend a leaders' caucus at the Kenya Association of Manufacturers where Kantar a leading data, insights and consulting company highlighted on consumer trends and market evolution.
It was thought-provoking to learn that Kenyans are more concerned than South Africans and Nigerians about healthcare, education and water. On their part, Nigerians are more worried about poverty and hunger.
Poor sanitation is also a pressing concern for Nigerians. As for South Africans, they are preoccupied with a lack of access to affordable, clean energy. Further to this, they are worried about gender inequality.
Fortunately, entrepreneurship can be a part of the solution to these challenges through a sustainability-based approach. This can be done through sustainable manufacture of products. Such production entails a variety of ways that encompass energy and water efficiency. Indeed, the days of companies wasting energy, water and other resources are over. Companies that continue with such unsustainable production must be punished by vigilant consumers.
Since March 2020 when Covid-19 stormed the world, consumers are more aware of the products they consume. Because affordability is their main concern, businesses should tap into sustainability to reduce cost and increase affordability. If they use less water and energy through increased innovation, they can pass on the savings to consumers by charging less for their products. The economic situation remains so dire that Kenyans no longer simply match into supermarkets to buy any product. They now tend to buy products that are on sale even if it means visiting different supermarkets. Brand loyalty no longer holds.
In these pandemic days, consumers also have more variety to choose from. That's because thousands of Kenyans who lost their jobs have had to venture into businesses that put them in direct competition with established brands. This has caused Kenya to become an African market leader in direct selling, which occurs when people sell their products in a non-retail environment whether it is online or from the boots of their cars.
Investors and the government should take advantage of this burst of entrepreneurship to nurture a more resilient SME sector.
Now that the curfew has been lifted after nineteen months, we must adopt to the pandemic, not hide from it. That doesn't mean becoming careless. Rather, it means we must exercise caution even as we go on with our lives especially on the business front. I am always encouraged to see how small businesses like mama mbogas still have handwashing containers at their premises. Such habits must become part of our culture. Another habit worth keeping is working from home. This lessens the operating cost of businesses. While the nature of many businesses doesn't allow their staff to work from home, many other businesses should embrace home offices.
In April 2020, when Covid-19 was just a month old, a survey conducted by Consumer Insight Africa revealed that 81 per cent of Kenyans found working from home ineffective. The situation is evidently different now since working from home is not as alien as it was.
Kenya already has the fastest internet in Africa, with South Africa and Morocco second and third respectively. According to Akamai, a top content delivery network (CDN) services provider, Kenya's average data connection speed is the 14th fastest in the world, even ahead of the US.
Kenya's comparatively better internet gives her a competitive advantage since a lot of tasks can now be handled online and don't necessarily need physical offices.
Businesses should take advantage of the fact that a staggering 88 per cent of Kenyans can access the internet through their mobile phones. Consumers too have a duty to use their phones more critically in choosing sustainably produced and affordable products. Think green, act green!
www.kaluagreen.com