Why member protection is the silver bullet for Kenya's Saccos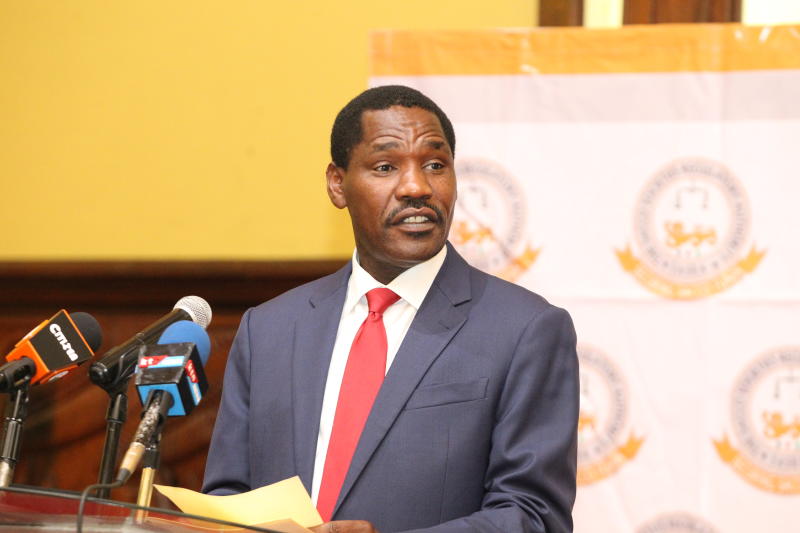 The International Credit Union Day, which has been marked since 1948, is an important day for the global financial cooperatives sub-sector.
This year's edition, which falls today, is thus an opportune time to reflect and celebrate the critical role credit unions play in our economy.
Better known as Savings and Credit Cooperative Societies (Saccos) in Kenya, credit unions have over the years grown to become a critical component of the country's financial sector.
Today, as mediators in the deposit-taking market, Saccos play a key role in the mobilisation of savings by individual members and distribution of affordable credit for households and, by extension, national development.
Data collected by the sub-sector regulator, the Sacco Societies Regulatory Authority (Sasra), indicates that the assets of deposit-taking Saccos that have been under regulatory supervision–and the specified non-withdrawable deposit-taking Saccos that recently joined them in that category–accounted for 7.25 per cent of GDP as at December 31, 2020.
The bringing of the non-withdrawable deposit-taking Saccos under the regulatory ambit of Sasra followed the implementation of the Sacco Societies (Non-Deposit Taking Business) Regulations, 2020. Known as the Regulations 2020, their implementation, which started on January 1, 2021, required certain specified Sacco businesses to be licensed and regulated by Sasra. The three clusters of specified non-withdrawable deposit-taking Saccos include those with deposits above Sh100 million; those whose membership drawn from Kenyans living in the diaspora, and those whose operations are in the digital or virtual spaces.
Kenya's Sacco sub-sector, widely acknowledged as one of the most developed and diverse in Africa and globally, continues to grow, underpinning its resilience even in a post-pandemic context. Total assets for the component of the sub-sector regulated by Sasra stood at Sh743.87 billion by the end of last year, with gross loans and total deposits recorded at Sh559.64 billion and Sh520.14 billion, respectively.
As we laud these successes, which have clearly been wrestled from the hands of adversity, the biggest challenge in the Sacco sub-sector remains that of entrenching sustainability. Going into the future, how do we de-risk our Saccos and ensure their competitiveness as significant mediators in an increasingly competitive, multi-player and sophisticated financial ecosystem?
The answer lies in putting the necessary focus on member protection. The 5.95 million Kenyans who are members of the Saccos regulated by Sasra must feel safe and protected enough to want to continue putting their deposits, investing in shares and taking loans from their respective Saccos. A member has a right to access his deposit and liquidate his shares within a reasonable time whenever he wishes to withdraw from the Sacco. Most Sacco by-laws provide for a maximum of 60 days from the date of serving notice of membership withdrawal.
However, with technological advancement, and holding other factors constant, it is prudent that a Sacco strives to process withdrawals in a shorter period. As member-based financial institutions, Saccos must be seen to go out of their way to offer exemplary services to their customers. Simply put, the rights of each member must be upheld and honored. This is the only way Saccos will achieve and sustain competitiveness and success.
Member protection can only be achieved if Saccos put in place the necessary fiduciary and governance systems internally, not just as a regulatory requirement but as part of their day-to-day business culture. While the regulator has legal powers to enforce member protection, it has to start at the Sacco itself. Member education, a key principle of the cooperative sector, is a critical pillar because it provides an opportunity for Saccos to educate members on their rights and responsibilities and what exactly they are signing up for when they decide to become members and hence customers.
Members are expected to provide the first layer of oversight to ensure that their interests are protected. This is often a challenge given the unique structure of Saccos; the member who is the owner is seriously conflicted being the depositor and the borrower as well.
The Sacco board and management should effectively engage the members to maintain and enhance a democratic balance, another key principle for cooperative enterprises. This way, members can provide the primary oversight expected of them as owners.
The next layer for member protection is at the regulator level. Regulation enhances the governance of the Sacco and ensures sound business decisions that protect the best interest of members. Besides prudential regulation, a safety net mechanism for the Sacco industry is critical and plans are at advanced stage to operationalise the Deposit Guarantee Fund, which is legally mandated to resolve failed Saccos and compensate depositors.