Ruling on Huduma card a big setback for PWDs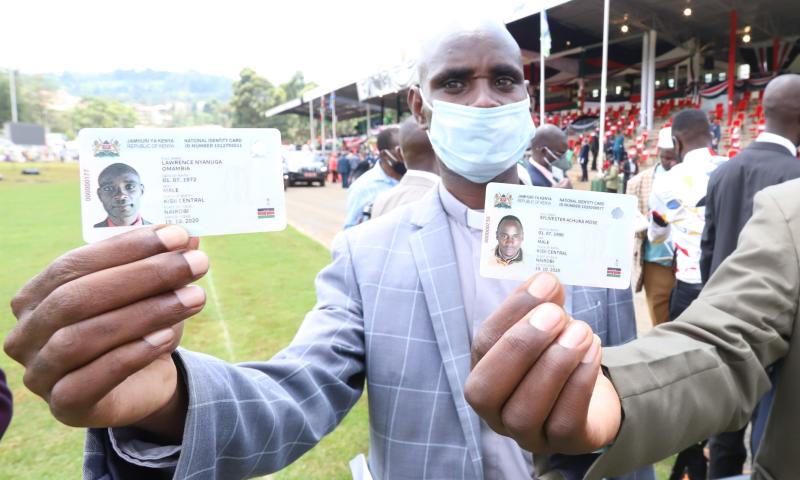 The ruling by Judge Jairus Ngaah that the Huduma Namba project is illegal is a big setback to those of us who hoped for its success.
The way it had been tailored and sold to Kenyans, the Huduma card was to be the one single source of all truth about an individual thus making it unnecessary to carry other identification documents for government services and for travel within East Africa.
An adult Kenyan is most likely to have a national Identification card, an NHIF card, an NSSF card, a KRA pin certificate, a birth certificate, a passport and a driving licence. However, there is another category of Kenyans that needs more documentation to access government services. These are Persons with Disabilities (PWDs). Despite there being a number of policies and laws tailored towards this category, the bureaucracy involved before one can benefit from them have prevented many from enjoying their rights.
For example, PWDs in Kenya are exempted from paying taxes for the first Sh150,000 of their income. They can also import assistive devices including cars tax free as long as they are made or modified for use by such persons. The process for enjoying these rights starts with registration as a PWD. This begins at most government hospitals where one has to book for a disability assessment by a panel. This usually happens on selected days and the appointment can be months away. After registration, the written medical report has to be sent to the Director of Medical Services at Afya House for his physical signature.
If you don't follow your report there, it may again take months again before you can have it back at the facility where you were assessed. With this form you have to proceed to the National Council for Persons with Disabilities Offices at Westlands, Nairobi for registration. From then on, you have to walk around with a written medical report and a NCPWD card for identification on top of other documents.
Now, let's say one wants to import a car tax free. In the list of requirements is a driving licence with special 'Class H' endorsement, a KRA pin certificate, a tax compliance certificate, a NCPWD identification card, an ID, signed disability assessment report and two letters addressed to KRA and NCPWD. Now, imagine a PWD going through all these bureaucracies. Many times, it involves travelling across towns. For this reason, a government card that is one single source of truth looked a good idea.
-Mike is anchor at Radio Maisha