Kenyans crave for leaders who believe in thriving democracy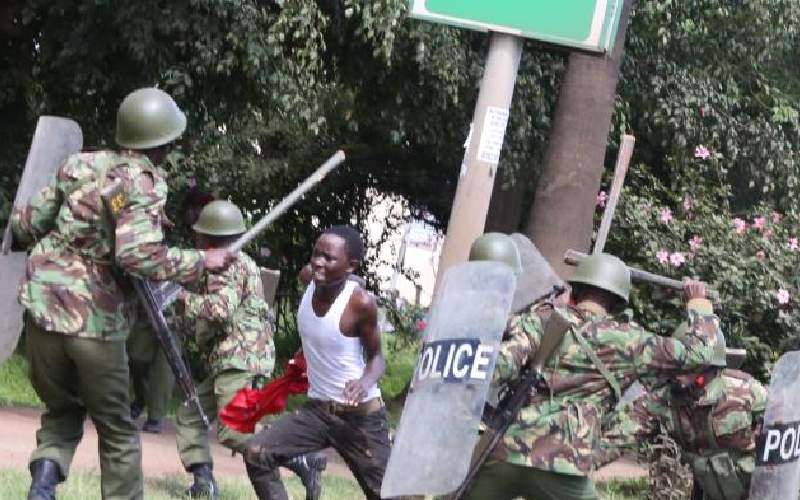 The gap between democracy losses and gains widened in 2020 and less than a fifth of people live in fully free countries, according to a report by the Freedom House.
Authoritarian actors grew bolder last year as major democracies turned inward, contributing to the 15th consecutive year of decline in global freedom and democracy.
The report found the share of countries designated Not Free has reached its highest level since deterioration of democracy began in 2006. Countries with declines in political rights and civil liberties outnumbered those with gains by the largest margin recorded during the 15-year period.
The report findings show countries have not stemmed the authoritarian tide. This also explains why democratic governments will have to work in solidarity with one another, and with democracy advocates and human rights defenders in more repressive settings.
As the democratic consensus of the post–Cold War order has given way to great-power competition and pursuit of self-interest, a growing number of leaders have dropped even the pretense of playing by the rules of democracy.
These politicians have stopped hiding behind a facade of nominal democracy compliance. They are openly attacking democratic institutions and attempting to do away with any remaining checks on their power. This shift has accelerated assaults on judicial independence, threats against civil society and the media and manipulation of electoral processes. Further, Parliaments, as institutions of people's representation, no longer fulfill their role as centres of political debate and oversight of the Executive. Anti-democratic leaders continue to pay lip service to democracy, claiming that they act according to the will of the people, but only seek to justify their concentration of power.
Today, human rights and democracy tenets such as democratic electoral process and pluralism, functioning of democratic government, political participation, democratic political culture, and civil liberties are being challenged and put into question.
While there have been leaps forward, the pushback against indivisibility of human rights, the closing of civic space and backsliding on democracy, must be addressed.
New opportunities and risks also arise, notably linked to technological developments and global environmental challenges. Respect for human dignity, freedom, democracy, equality, the rule of law and respect for human rights based on gender response approaches should remain the underpins of the human endeavour.
Government responses to the Covid-19 pandemic exacerbated the global democratic decline. Many of those who voice objections to government's handling of the pandemic have faced harassment or criminal charges. Covid-19 lockdowns are excessive, politicised and brutally enforced by security agencies.
The 2010 Constitution transformed the country politically, economically and socially. It ushered in a new republic with expanded, transparent political and economic structures.
The Constitution is predicated on five basic principles that include equity and inclusiveness; equity of opportunities; delinking politics and policy; equitable access to and share of national resources; and, bringing democratic government and public services closer to the people. The elite abhor constitutional values as imposed on them such as popular will of the people; control of the executive and its imperialism; and taking away some powers from the centre through devolution including financial resources and decisions making.
Investing in human rights, democracy and the rule of law is essential to achieve fairer, greener, more resilient and democratic inclusive society, and protecting and empowering individuals.
The 2022 electioneering is the moment for Wanjiku to exercise her sovereign will effectively. The Constitution recognises the sovereignty of the people as supreme and their participation in societal matters is decreed.
When this happens there must be an alternative political leadership that Kenyans are convinced will be different from the current predatory and parasitic leadership.
This alternative leadership has to implement the critical pillars of the 2010 Constitution, to realise its ideals and protect democracy.