Leaders and Kenyans at large have a duty to ensure peaceful 2022 polls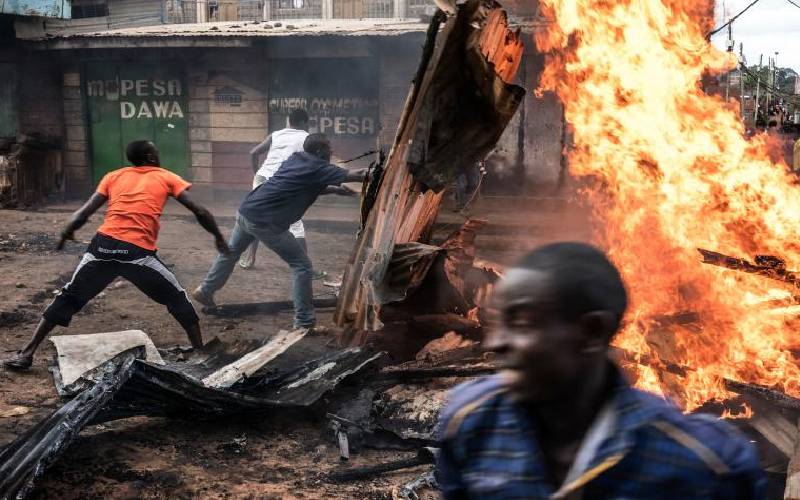 More than a decade after the 2007 post-election violence in which more than 1,300 people died and an estimated 600,000 displaced, questions linger about our ability to hold peaceful elections. Despite institutional gains since 2007, current conditions in Kenya point to a tense election and it is unclear if the country's political system can fully take it on.
Notably, devolution has not fixed all of Kenya's political problems, and in some cases may serve to inflame pre-existing tensions. The recent by-elections across the country put this new dynamic on display as several mini-polls processes ended in chaos and violence.
And beyond the actual competition are numerous challenges facing the Independent Electoral and Boundary Commission. Court challenges and accusations of bias have plagued IEBC since its inception. The lack of transparency and multiple missed deadlines on setting up the election have further hurt its credibility ahead of the polls.
Ongoing drought in East Africa has hurt food security throughout the country, driving up food prices and fueling inflation. International food organisations estimate that 2.6 million severely food insecure and the UN estimates that nearly 40,000 Kenyans had been displaced due to drought by the end of July. As a result, basic survival has become a keystone issue in the election along with the normal political fault-lines of land rights and corruption.
A weak IEBC, more focus on power grabbing at the local and county level, the growing humanitarian crisis, and the normal zero sum approach to presidential politics – is shaping into a perfect storm that could harm the democratic credibility Kenya gained back after the uneventful election of 2013. In the end, who wins is not really the story, so much as the reaction of who loses. That is the part of the democratic process Kenya has struggled with since 1992.
With only less than a year to the general election, care should be taken to ensure that the country does not slide back to what happened in 2007/2008 when many lives were lost and many Kenyans were displaced.
Politicians should hold peaceful campaigns without unnecessary physical or verbal attacks on opponents. They should articulate the issues they seek to address and how they plan to change the lives of ordinary mwananchi as well as encourage their followers to maintain peace during and after elections as a way of building a better Kenya.
In ensuring that peace prevails, citizens should desist from being irresponsibly used by politicians in the name of fighting for 'haki yetu'. In most cases, it is always the right of the politicians involved. When the environment becomes hostile, those who suffer are always the citizens, especially the youth and women. Rarely will one find a politician in those areas when the environment is hostile.
Many a time, social media has been irresponsibly used. Most people on social media tend to argue along tribal lines. This irresponsible usage has resulted in people hating each other on account of tribe. Kenyans should hence use social media responsibly by tolerating one another and as an avenue for promoting peace as a way of making Kenya safe for all of us.
IEBC should strive to ensure that it delivers free, credible, transparent and verifiable elections. This will in turn make the aspirants accept election results without harbouring any doubt. It will further convince the public that constant rigging claims by some contestants lack basis. This can only be done through delivery of credible elections.
Kenya is greater than all of us. We need to work extra hard to save it from possible collapse. After elections, Kenya will still be there.