It's not hard for Kenya to move from third to first world status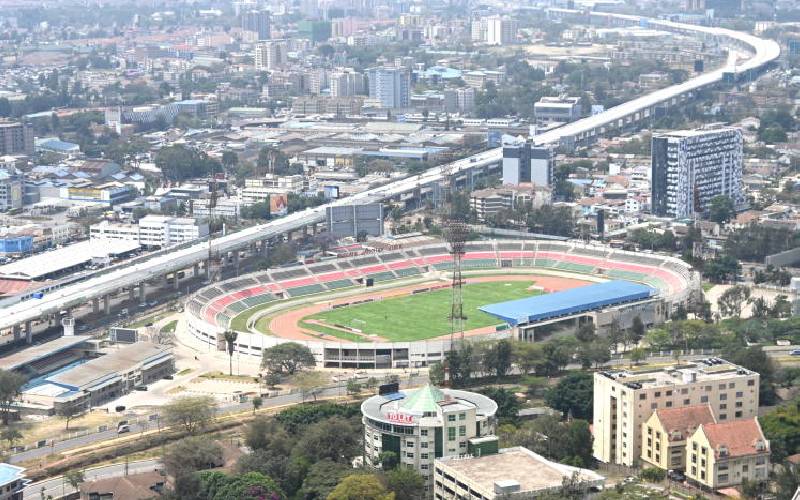 Most poor and the so-called developing countries are in the situations they are in because of poor leadership.
Just like crime that can be committed through acts of commission and omission, countries in Africa have failed due to sins of commission and omission.
Third world countries suffer underdevelopment because of failure by their leaders to lead their people towards development.
Needless to say, political leaders have more influence in the control and distribution of factors of production in any given state. Politics and economics are like Siamese twins; they are inextricable. In most cases, those who control factors of production control the politics of the day.
It is the desire and intention of every right thinking leader to move his/her country from third world to first world status.
Problems of poverty, insecurity, poor education standards, provision of health services and environmental challenges are common in all poor countries.
Richer countries have brought these challenges to manageable levels.
Negative obligation
For Kenya to move from third world to first world category, what citizens and the government need to do is less than what we should stop doing.
This is a negative obligation, which simply means to we need refrain from actions that are detrimental to the state and human wellbeing.
Leaders, most often than not, blame lack of resources for their failure to implement their visions.
This could be true because scarcity is a perpetual problem in any economic theory; humans have unlimited wants but must find ways of fulfilling those wants using scarce resources.
However, lack of prudent management of the resources that we have is what exacerbates scarcity. As I have argued, what Kenya needs to do is less than what we need to stop doing to achieve first world status.
On the environmental front, we only require to stop polluting and degrading the environment.
Polluted environment
Although we have so much polluted the environment that we require resources to restore it, if we all made a conscious decision not to pollute the environment at a personal level, the resources needed to clean the environment would be far much less.
It is an open secret that if we stopped wastage in government, we would save billions of shillings, which, with proper planning, meet most of the cost of constructing our physical infrastructure.
Every year, government officers make local and international trips that costs billions of shillings. Most of what they go to do during these trips are things they can learn online or in the comfort of their offices.
To save these money, you need no positive obligation. You simply stop wasting money on the trips or bring them to a minimum.
If we stopped buying government supplies at ten times higher their market price, we will save billions of shillings. To stop buying a biro pen at Sh100 does not require any positive obligation. It only requires you to stop!
This also goes to price discrimination in government. We only need to have a working and independent Salaries And Remuneration Commission to make a finding that one MP should not be given remuneration that can employ 10 high school teachers and about 20 primary school teachers. We simply stop being unreasonable. This won't not cost anything.
President Uhuru Kenyatta last year said that the government loses Sh2 billion per day to corruption.
This figure multiplied by 365 and a quarter days means that we lose Sh730.05 billion annually! To save this colossal amount, we only need negative obligation! We only need to stop stealing and plundering public resources.
If you compare the amount of looted money and the amount that is allocated to the national government or even county governments annually, you would be shocked. That means if we stopped theft, stories of scarce resources in our counties will be forgotten.
An argument can be advanced, that we need to fund agencies like Ethics and Anti Corruption Commission and the police to combat corruption. However, a counter-argument can be made that the negative obligation is not only to the state actors, but also to non-state actors.
Bad habits
The amount of the resources that we would save by just stopping our bad habits and embrace nationhood means that we would have clean environment, we would have better physical infrastructure and culture of uprightness.
So why do these simple steps seem impossible to undertake? The reason is simple. As Chinua Achebe puts it, the problem is the unwillingness or inability of our leaders to rise to the responsibility, to the challenge of personal example which are the hallmarks of true leadership.
With a transformative constitution like ours is, we must not be experiencing some of the things we encounter on a daily basis.