Our youth should grab hidden 'gems' in the Covid economy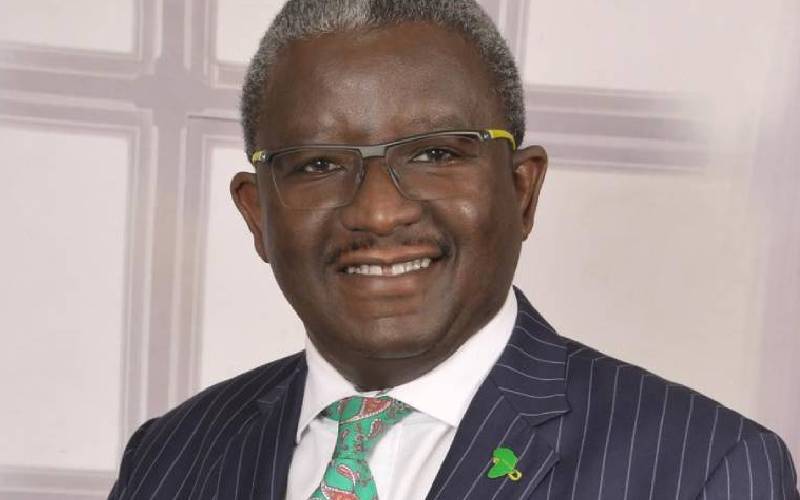 Recently, I was having a business lunch when a lady seated near me said with exasperation, 'If I hear the name Covid-19 one more time, I will scream!'
While I understand her weariness with Covid, we must accept the reality that nobody knows if and when the pandemic will depart from our midst. As such, we must adopt accordingly.
Such is the reasoning that eventually informed the decision by the International Olympics Committee (IOC) to proceed with the just concluded Osaka Games. The same happened with the ongoing World Under 20 in Nairobi.
To minimise the risk of Covid infections, the games are held without live spectators, a first for the Olympics and the IAAF event. Indeed, difficult times call for decisive measures.
Here, we need to borrow a leaf from the IOC and IAAF and then take decisive measures that will secure both our health and livelihoods. As was recently experienced after postponement of the 7th Annual Devolution Conference, this is a difficult line to tread.
In the aftermath of this conference's postponement due to rising Covid cases, the Lower Eastern Hotels and Caterers Consortium reportedly lost up to Sh52 million. In this particular case, the late decision to postpone the event elbowed caterers and hoteliers from Makueni County where the conference was to be held, into a deep financial hole.
A friend had just bought six hundred chicken for his restaurant at an exorbitant prevailing market price and is now baffled and vulnerable.
As Covid rages, we don't have to choose between good health and good business. If we are strategic and innovative, we can proceed with our lives in a way that doesn't compromise either our health or our livelihoods. Online platforms can be at the centre of this desirable new way of life.
Just as millions of people around the world watched the international games online, it is possible for millions of Kenyans to partake in critical meetings through online platforms. This is an example of a social and business solution that safeguards the country's economy while opening up new business opportunities. This approach is changing the business landscape around the world.
The US Census Bureau revealed that in 2020, Americans scrambled to start businesses. They filed paperwork to start 4.3 million businesses. This represented a 24 per cent increase from 2019. This historic quest to start businesses was informed by the pandemic's destruction of formal employment.
Interestingly, this scenario has also been mirrored here in Kenya. The Registrar of Companies reported that Kenyans registered 101,674 business names this year compared to 73,302 business names last year. This spike was triggered by the widespread layoffs.
This is a golden opportunity for the government and international investors to support the thousands of start-ups mushrooming across the country. Viewed through these lenses, decisions that seek to cancel meetings in the last minute will be approached more creatively.
In this regard, we should turn to our youth because they are the most digital-savvy demographic. As champions of social media, they can play a bigger role enabling political and economic conversations.
As of January 2021, there were 11 million social media users in Kenya. A year earlier, there were 2.2 million fewer users. Mobile phone penetration in Kenya is reported to be at 119.9 per cent. Since our youth are the most avid users of phones and social media we should integrate them into awareness and sensitisation campaigns of all major events. This will entrench them into the value chain of these events, which will position them to earn more in the Covid economy.
However, our youth must not wait for businesses to be handed to them on a silver platter. It is up to them to seize the entrepreneurial opportunities hidden in the Covid economy. This way, current frustrations will be turned into motivation not only to our enterprises, but the government as well. Think green, act green!