All Kenyans want is to kiss and love…and occasionally hunt for work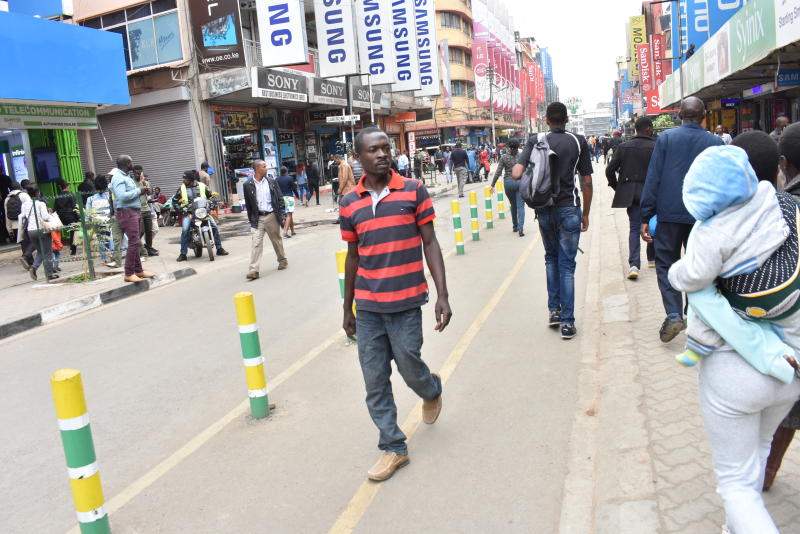 I get it that Kenyans have had it rough for the past decade and a half, with a truckload of issues that elicited more questions than answers. And Kenyans have had a set of questions of their own, whose answers they sought on Google. As the giant tech company marked its 15 years in the country, it has compiled the top questions from that period.
We're talking about, roughly from 2006, when the nation was roiled by a series of imbroglio: there was the Anglo Leasing scandal, in which billions were siphoned out of the national coffers and wired to a phantom entity located in rural England, which purported to have built an advanced forensic lab and passport processing equipment, on the treetops of Karura forest, where the National Intelligence Service are located.
Funny, one might say, when intelligence folks are scammed, but this scam wasn't funny. It gobbled our money and also consumed former Finance Minister David Mwiraria, an astute economist who ensured this country could fund its budget for the first time in our history through domestic taxes. He went to his grave a bitter man, before he could clear his name.
There was more bitterness in 2007, when senseless bloodletting was orchestrated by politicians determined to gain power, as they are demonstrating, yet again, by any means necessary, even if that includes burning innocent women and children in a church.
The aftermath of this pogrom were the International Criminal Court trials in 2008, at The Hague, Netherlands.
This process was scuttled without a conviction because, as the ICC recorded, most witnesses disappeared, and those who survived were compromised.
But because Kenyans are drawn to the lighter and brighter side of things, we did not look for answers to those big issues of the day.
We had more pressing concerns, as Google found out. What absorbed Kenyans for 15 years revolved around love and kissing, making pilau and baking cakes, and accessing money online, either by borrowing on Fuliza or betting. Some also considered making the occasional job application.
Let's dissect things a little further. The top question was, 'How to make love.' Goodness gracious me! Why would anyone ask that? The simple answer is: you do it with your eyes partially or fully shut!
Fake things
The second question, 'How to kiss,' is similarly easy. You do it with your mouth open! It helps if you brush your teeth ahead of time…
The third question, 'How to write a CV,' is a no-brainer. First, get some work done before listing it in your CV. Don't fake things you haven't done. It doesn't matter if all you have is a chronicle of your job searches. As our people say, mwanaume ni effort!
The fourth question, "What is love," reveals the depth of our analysis. We are drawn to the philosophical side of life. A Google search of this particular question elicited over 10 billion results! That means we could spend our lifetimes poring through the results.
I think love is an act, the most affirming being loving your country enough to care about its future, by being invested in the everyday, even when the pull towards escapism, to the realm of kissing in the dark, is whelming