New curriculum is doomed; let us just go back to 8-4-4 system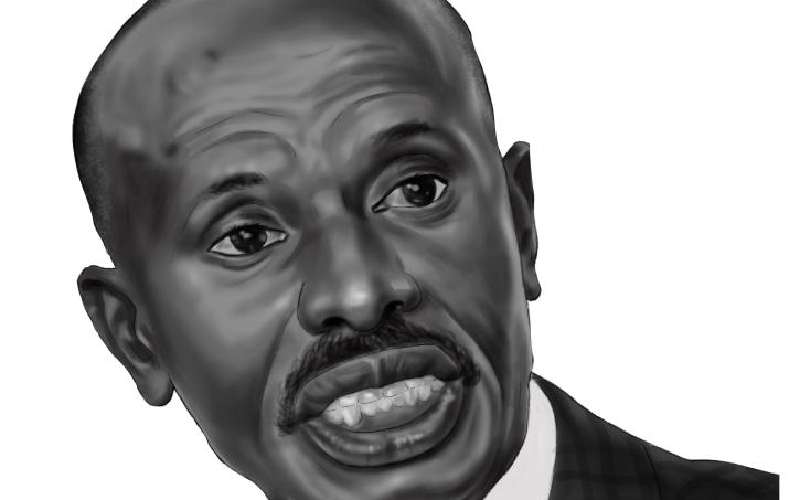 Kenya gave thought to curriculum reforms through rushed implementation of Competency-Based Education to help learners obtain appropriate knowledge, skills, values and attitudes.
Although the government's decision to re-imagine education was judicious, the approach used to replace the 8-8-4 curriculum, and come up with a reformed education system, was defective, giving rise to severe gaps in the country's curriculum reform process.
The review of the curriculum was designed to be based on the current trends and needs of society, but the government chose to reform the entire basic education curriculum – an exercise the country's economy could hardly sustain, and moreover, there was lack of proper mechanism to professionally and effectively steer reforms.
The curriculum should have been reviewed with modification based on the data from the evaluation of 8-4-4 system. The review at this elemental level would have enabled teachers to consider the ways that the curriculum interacts with actual students in a real school environment.
Curriculum designers
The aim of the curriculum review and re-development was to enhance student learning, engagement, gain experience and boost outcomes. The changes to the curriculum were to make learning and teaching more meaningful, effective and rewarding. Curriculum designers were to review the 8-4-4 system, to evaluate its effectiveness, and find out what students did and did not get out of it. However, this was not the case as the government ignored the input of parents, teachers and universities at the initial stages of the review process.
It is also desirable to note that a curriculum which emphasises competencies (skills) and ignores cognitive abilities such as application, analysis, evaluation, synthesis and values is not appropriate for basic education learners. CBC stresses on skills and attitudes, ignoring other crucial components of education.
Public participation
Parents and teachers have negative attitude towards CBC because they were not sensitised before the new curriculum was rolled out. They have valid reasons to resist the new curriculum because its implementation was not based on any known research findings. There were no recommendations by an education commission nor Sessional Paper. There was also no public participation, which is a constitutional requirement.
Moreover, adoption of CBC was not based on international best practices because no research was done to justify its introduction. There were no research findings to show that CBC framework is better than 8-4-4, which has outcome-based framework. The economics of CBC were never revealed to the public. The reality of the cost of implementing the new curriculum is now dawning on parents.
Experts in education economics have observed that the new curriculum will only work for the rich through private schools if implemented in its current form. Only some schools will be refurbished to suit the new system – these will have adequate teachers who will be sufficiently tooled to effectively deliver on the CBC. Public schools will be left to fight for their own space. The result will be partitioning the Kenyan society. Presently, there is no clear working formula to fund the implementation of CBC.
The government needs to review the implementation matrix of CBC with a view to discontinuing the system and reverting to 8-4-4 system. 8-4-4 should be reviewed to conform to the dynamics and changes in the sphere of education and training.
It is advisable for the country to revert to outcomes-based curriculum framework which is used in countries with high quality education such as Finland, Canada, Germany, the Netherlands and Singapore. Countries with developed economies and with the best GDP in the world have carefully avoided CBC in public schools – a few private institutions practice the system because of cost implications.
CBC is faced with a myriad challenges such as lack of adequate learning and teaching resources, and big class sizes that hinder delivery of lessons by teachers.
Thus, the implementation of the new curriculum should be halted and schools should revert to the outcome-based framework (8-4-4). The government should also embrace the National Education Sector Plan of 2015 and beyond.
In the Task Force report on Enhancing Access, Relevance, Transition, Equity and Quality for Effective Curriculum Reforms Implementation, the Ministry of Education admits that there is inadequate infrastructure in schools. The task force further observes that there is inadequate teaching and learning resources in public schools for effective roll-out of CBC.
The report acknowledges that transition will present a huge infrastructural challenge, especially in 2023 when about 2.6 million children will be hosted in secondary schools. Available spaces for those joining the new level of education will only be 1,081,900 – this means that there will be a notable shortfall of 1,489,144 places in secondary schools. This aggravates matters on the smooth roll-out of CBC.
Universities have not conducted an audit of infrastructure to determine capacity to host CBC pathways and tracks so that budgeting for the same starts in earnest. By now, the government should have started constructing requisite infrastructure in universities and TVET institutions and accordingly equip them – especially in science, technology, engineering and mathematics (STEM), arts and sports pathways and tracks. Indeed, this reveals the extent to which the government is unprepared to roll out the new curriculum.
Honest consultations
At this point, it should be emphasised that consensus in curriculum reform is critical. This means that the government should now hold structured and honest consultations with teachers, teacher unions, parents, religious leaders, university leadership, academicians and curriculum experts to chart the way forward.
As this happens, it should be recalled that the delivery of 8-4-4 curriculum was hampered by lack of adequate funding, staffing and lack of adequate physical facilities and teaching/ learning materials in most schools.
It is worth noting that CBC was imposed on Kenyans by the Jubilee administration via a decree. Thus, the next president should seriously consider reducing the reforms to a curriculum review exercise, and sustaining the 8-4-4 structure, while undertaking comprehensive review and enhancing CBC only at the post-basic level.
Mr Sossion is a member of parliamentary committees on Education and Labour