Breastfeed in public, there is no 'evil eye'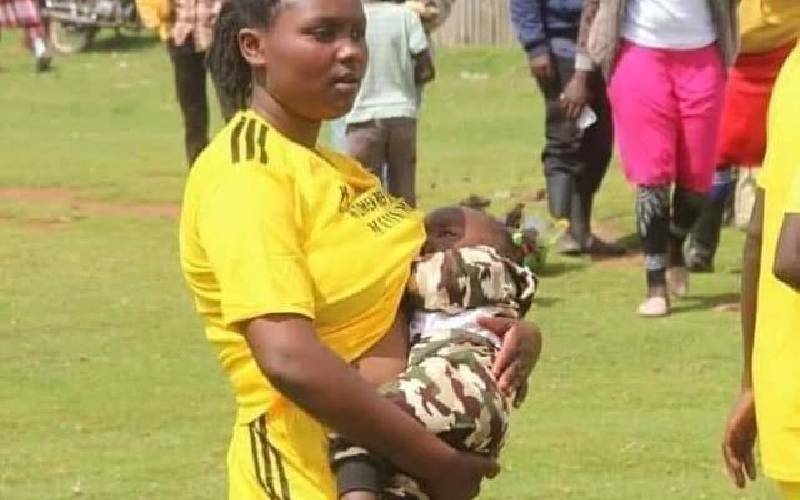 Nature has it that in the early phase of an offspring's life, its mother provides the ultimate nutrition. Human beings are no exception.
Breast milk is affordable, accessible, safe, nutritional and is served at the perfect temperature.
Further, breast milk also reduces the child's risk of getting eczema, asthma, ear infections, hospitalisation due to lower respiratory tract infections, diarrhoeal diseases and sudden infant death syndrome.
It also reduces a child's lifetime risk of developing diabetes, obesity and cardiovascular diseases.
For mothers, they burn extra calories and bond with their little ones while breastfeeding.
The list of benefits is not exhaustive and it, therefore, goes without saying that we need to encourage and protect breastfeeding.
Supporting breastfeeding is a shared responsibility, right from the home, community, workplace and health institutions.
What does that look like?
More male partners are now getting involved in the child's growth and development, right from pregnancy to delivery and beyond.
Friends, relatives and house helps are pitching in to ensure mothers maintain a nutritious diet and have both their physical and mental well-being attended to.
Now more than ever, employers need to facilitate the welfare of new mothers by providing paid maternity leave, lactation rooms and giving them slightly flexible working hours, especially during the first six months after delivery.
It is the duty of health care providers to champion good breastfeeding practices as well as address any complications or challenges that may arise and hinder breastfeeding.
The government enacted the Health Act, 2017, which requires all employers to support working mothers.
The Act requires employers to provide a minimum of 14 weeks maternity leave and two weeks paternity leave. It also provides for short breaks for mothers to breastfeed and express breast milk until the baby is two years old.
Additionally, employers are required to provide appropriate space and facilities for mothers to breastfeed and express milk.
Employers should promote exclusive breastfeeding through workplace sensitisation and adopt supportive policies and practices that enable women to successfully return to work.
However, only a handful of private and public organisations have lactation rooms, with most breastfeeding mothers returning to work after three months maternity leave.
Some mothers are forced to express milk in cars, washrooms or empty boardrooms.
What hinders breastfeeding?
Some cultural and social factors that inhibit successful breastfeeding are the level of education, place of delivery and number of children.
Little to no maternal knowledge and delayed initiation of breastfeeding at birth have led to the early introduction of other foods.
Further, poor breastfeeding practice is experienced with the failure of the baby to latch on to the breast adequately resulting in slow milk flow.
Fear of the "evil eye" is believed to be a curse when breastfeeding in public.
Further, associating breastfeeding with sagging breasts, especially by young working mothers, hinders exclusive breastfeeding.
World Health Organisation recommends that women should initiate breastfeeding within one hour of birth, exclusively breastfeed their infants for the first six months and upon introduction of complementary foods, continue to breastfeed for two years and beyond.
In circumstances where this is not possible due to varied reasons, women should still be supported to provide appropriate alternative feeding.
It is important to remember to support all mothers who are actively breastfeeding, struggling to breastfeed for one reason or another, who wanted to but were unable and those who play a key role in protecting and supporting breastfeeding.
Dr Murugi is a consultant Obs-Gyn at Outspan Hospital - Nyeri