IEBC reforms should inspire confidence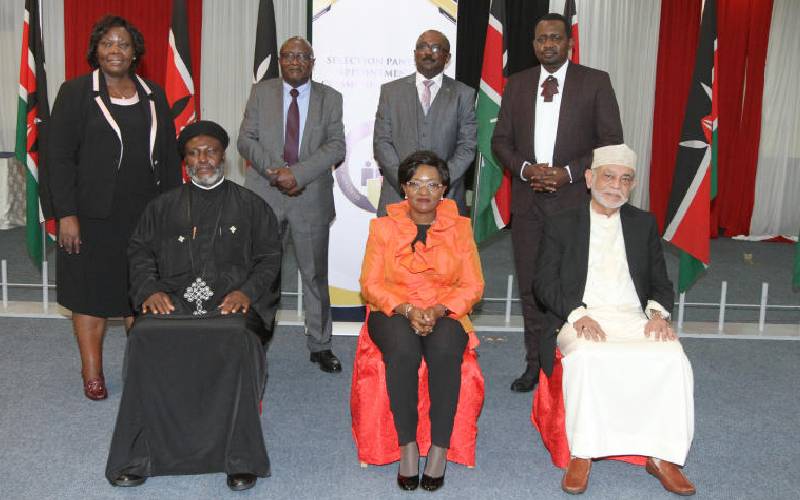 The ongoing high-octane politics around President Uhuru Kenyatta's succession has put the country in the throes of a challenging electioneering period.
In exactly an year to the General Election, the question among many — spoken or unspoken — is whether the 2022 poll will be more chaotic than previous ones.
The presidential contenders and their supporters have gone full throttle in their early quest, perfecting the art of name-calling that deepening political divisions.
Since 2007, Kenyans have associated the General Election with violence. This is because our electoral system does not inspire confidence due to systemic failures within the Independent Electoral and Boundaries Commission (IEBC).
Truth is, failure to safeguard the sanctity of the electoral processes will haunt us every election year. Acrimonious elections are dangerous not just for a democracy, but also for a harmonious and civilised society.
On Thursday, President Uhuru Kenyatta picked four nominees for appointment to the position of member of IEBC and sent the names to Parliament for vetting. This process, once completed, will end a debilitating leadership crisis at the electoral agency.
We believe this is a good start towards addressing critical institutional and constitutional loopholes at the limping commission.
The quest to fill the vacant slots at IEBC should be the beginning of an honest process of ushering in wide-ranging reforms that will outlive all of us. It is important that we defend our democracy at all costs in view of what's at stake.
Sobriety is paramount in this quest. We take this early opportunity to remind President Kenyatta and all the political bigwigs that Kenya is larger than any single individual. We call on them to abhor acts that will predispose the country to turmoil even before the elections.
On the same breath, the polls commission led by chair Wafula Chebukati must speak and act in the best interest of the country. Similarly, it must borrow best practices from other countries and invest in full proof systems that will not afford candidates and voters any chance to doubt poll results.
There are no two ways to it. Doubt it no more. We have to get it right in 2022 at all costs. Next year's elections could easily head the 2007 and 2017 way if we continue the political recklessness. The IEBC must get its house in order to deliver a credible election.