Why Nakuru is fast becoming a hotbed of artistic renaissance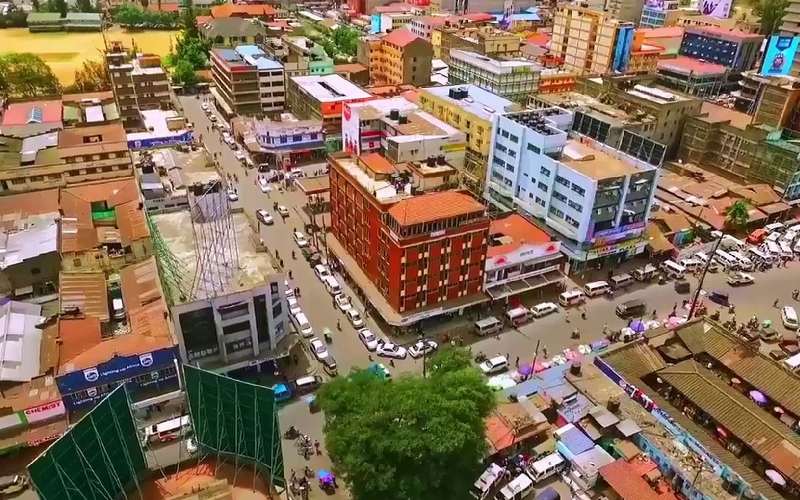 There never was a better time to be in Nakuru than now. The residents' excitement is palpable as they eagerly await President Uhuru Kenyatta's August visit to deliver the charter, which will finally elevate this town of 326,000 residents to 'city' status, joining Nairobi, Mombasa and Kisumu in that coveted perch.
The patient and long march - which somehow evokes Charles Dickens' timeless title Great Expectations - has now become a sprint.
The town is a beehive of activity as multiple infrastructural projects take off. To motorists' delight, newly-tarmacked roads projected to cost over Sh1.9 billion are replacing former moonscapes.
A Sh600 million modern market, matatu termini with 600 vehicle capacity and an airport are among countless other 'status elevation' symbols springing all over the place.
It would seem that someone with intimate knowledge of the sentimental requirements of a modern city has correctly advised hardworking Governor Lee Kinyanjui that a city without a decent public park and library is not worthy its name, regardless of how massive its buildings and roads are.
Hopefully, the governor was also informed that international practice frowns upon residents being charged to access a city's public square. As such, the Nyayo Gardens - currently under colossal renovation - must remain freely open for any street preacher, pavement philosopher or madman.
It is informative that many a historical eureka moment, including the famous one of Isaac Newton and his apple, occurred to young minds dreamily idling in a garden.
A parallel creative renaissance is certainly taking place. Unlike other towns in Kenya, art experimentation is defining urban transformation in this blossoming city. As we found out during a visit to the Nakuru National Library ground floor last week, where we bumped into a group of 20 visual art students busily painting away as part of an ambitious plan to infuse artistic flavour into the 'Nakuru City' dream.
Thespian Barbushe Maina - lately in news for his vision to create an 'art city' with his URUKAN project - detailed to us his compelling idea of tapping the immense artistic talents of his hometown's youth, and especially those living around the lake.
Barbushe became an avid art collector after serving for many years as a 'porter' for pioneering art greats Charles Sekano, Wanyu Brush, Jak Katarikawe and Sane Wadu, helping to shuffle their massive artworks from one Nairobi gallery to the other.
Having witnessed first-hand how embracing art brought a small village in Limuru called Ngecha to international limelight, Barbushe is convinced that the same model can be replicated in Nakuru. Practically all the big names in Kenyan art circles today trace their origin to the dingy studios of the then sleepy hamlet.
An application to make Nakuru a Unesco City of Folk Arts has already been made. Nakuru County's chief officer for sports William Migwi had offered much support and encouragement, holding several meetings with local artists and challenging them not to be left behind by the good things to come.
The Chief Executive Officer of the Kenya Film Classification Board Ezekiel Mutua has also pledged a couple hundred thousand shillings in support. Even renowned painter Wadu, who now resides in nearby Naivasha, has passed by the public library to give the students his blessings.
Together with local painter Steve Chirchir and other players, Barbushe has mobilised the local community's mama mbogas and boda boda riders to sponsor talented youngsters to train in colour painting and other creative pursuits by purchasing pencils and drawing books at Sh50 and Sh100 each, respectively. The first cohort of students is expecting to graduate this August.
The goal of this project is to uplift lifestyles, tap misplaced art talent, to reduce crime which has lately exacerbated with the mushrooming of youth gangs, to create employment for otherwise idle youth and ultimately to make Nakuru a 'must' destination for local and international artists and connoisseurs.
A major art exhibition is slated between December 9 and 13 in which some 3,000 and 4,000 art pieces will be on public display along the Lake Nakuru National Park fence in Flamingo Estate.
Our verdict is that the thrust of pupularising art among Nakuru residents is most timely, and should be extended to cover other genres such as theatre and creative writing.
It is admittedly quite ambitious. But for a 'city' known for its numerous prehistoric sites with impressive artefacts such as Kariandusi, Hyrax Hill, Sleeping Moran, Eburu and Elementaita, its artistic community can draw strength and inspiration from their distant ancestors' outstanding creativity!
Art and artists in cities are often considered as gentrification drivers of urban development and Nakuru is certainly the new Venice of Italian renaissance.