Release Covid-19 testing kits without further ado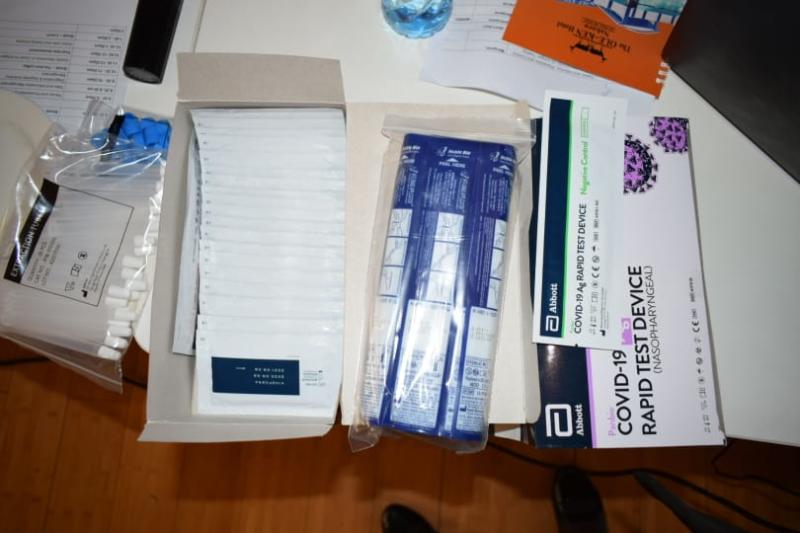 Revelations that there is an acute shortage of Covid-19 testing kits in counties is an indictment on the government.
It is preposterous that counties are unable to carry out large-scale testing for lack of testing kits, yet kits are lying in a warehouse in Mombasa.
Clearly, someone is sleeping on the job and should be woken up. Such news cannot be reassuring to the public, coming only days after Cabinet Secretary for Health Mutahi Kagwe admitted there were errors in Covid-19 figures relayed to the public recently. Last year, there was an outcry over lack of personal protective equipment in hospitals while the same were being held at the Kenya Medical Supplies Authority pending investigations over procurement irregularities.
Kakamega County recently ran short of oxygen, yet an oxygen plant that could reduce the shortage was being held at the port in Mombasa by Kenya Revenue Authority. Saving human life at this critical moment must be placed above all other considerations. Government's procrastination in clearing critical medicines and medical equipment flies in the face of its pledge to improve healthcare and ultimately attain universal healthcare goals.
Shortages of testing kits cast doubt over the government's commitment to fighting Covid-19, especially now that the Delta variant is causing untold suffering in Western Kenya counties. Without proper and extensive testing, the government cannot make concrete and positive plans towards halting the spread of Covid-19. Data is key to any plans that the government needs to formulate and testing is the only way to get accurate data.
It behooves the government to remove all bureaucratic bottlenecks that impede the war against Covid-19.
Climate change is real
Scientists warn that rising global temperatures, pushed up by greenhouse gases produced by human activities, will continue to make life miserable.