You must be willing to pay for quality water and its sources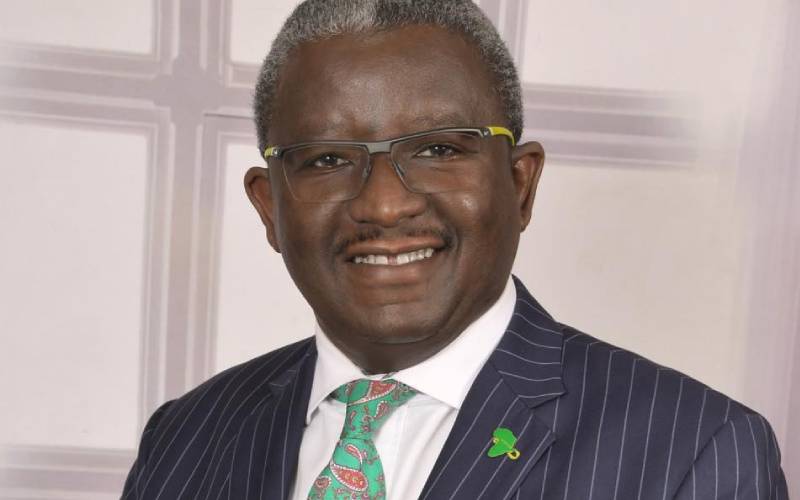 A recent World Bank advisory on water management in Kenya has stirred necessary debate on the way we manage water. In the advisory, the World Bank called for new conservation levies and increased regulatory charges for water companies.
The proposed conservation levies will go towards the conservation of water resources. This however means water bills will increase, which leaves a sour taste in the mouths of Kenyans who continue to suffer water scarcity and inequality.
Against this backdrop, we need to decisively address these twin maladies of water scarcity and inequality. Water scarcity means demand for water exceeds supply. Africa's demand for water is expected to quadruple by 2030. Due to this, water scarcity will probably increase drastically, which will increase water inequality.
We often talk about financial inequality but rarely mention water inequality yet it is potentially more lethal. Two decades ago, Africa's average water consumption was 47 litres per person per day, which was the lowest in the world.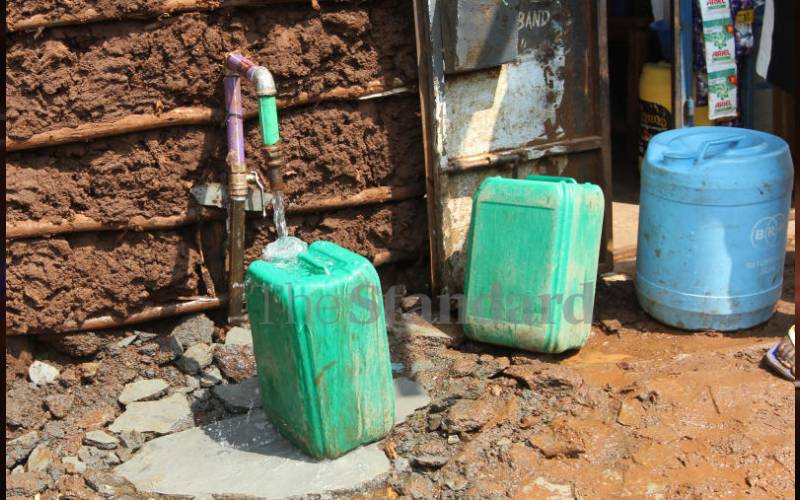 It was a far cry from the USA's average water consumption of 578 litres per person per day. Twenty years later, the situation has hardly changed. This can be clearly seen in both rural and urban households all across Kenya. That's why we must revisit the quantity and quality of water flowing into Kenyan households.
The journey that water travels from catchment areas in the forests to our taps has become increasingly hazardous. President Uhuru Kenyatta recently touched on the need to protect this water journey. He ordered NEMA to clean upstream rivers that flow into Thwake Dam, which he was inspecting. Among those upstream rivers is the heavily polluted Nairobi River.
If conservation levy will mean restoration of these rivers and increased protection of our water towers, then it will make sense. Further to this, if paying a bit more will result in Kenyans demanding value for their money, then it will be a plus for the country since water service providers will have to drastically step up their game.
One of the areas Kenyans need to see an increased return on their investment is in wastewater treatment. Once water passes through our taps, it soon becomes wastewater after we use it. After that, we forget about the water, yet it is still water.
We must change this by turning our wastewater into healthy water that can feed our farms. This can only happen by the construction of a parallel water infrastructure that will pump recycled wastewater into farms across Kenya. Wastewater treatment and subsequent distribution to farms will greatly aid in tackling Kenya's water scarcity.
Africa already loses billions every year due to water scarcity. Five per cent of the continent's GDP goes down the drain as a result of water scarcity.
According to the African Development Bank, Africa needs to invest nearly Sh7 trillion into the water sector if it is to meet the 2025 Africa Water Vision for all. Thankfully, Kenya is already investing billions into dam construction. Some of the dams currently being constructed are Thwake Dam in Makueni County, Makamini Dam and Mwache multipurpose dam in Kwale County plus Bakuli 4 dam in Marsabit County.
As we construct these dams, we must radically improve the management of the water that is already flowing through our natural and built infrastructure.
Such holistic water management entails protection of our Forests that serve as water catchment areas, cleansing rivers that feed dams, sustainable extraction of groundwater and highly efficient distribution of water into homes in every corner of the country.
Indeed, our efficient water management equals to improved quality of life. We must not wait for the World Bank to issue an advisory on what is evident. Let the relevant institutions think and act green by swinging into action, not mere talk!