Mr President, please reactivate your social media accounts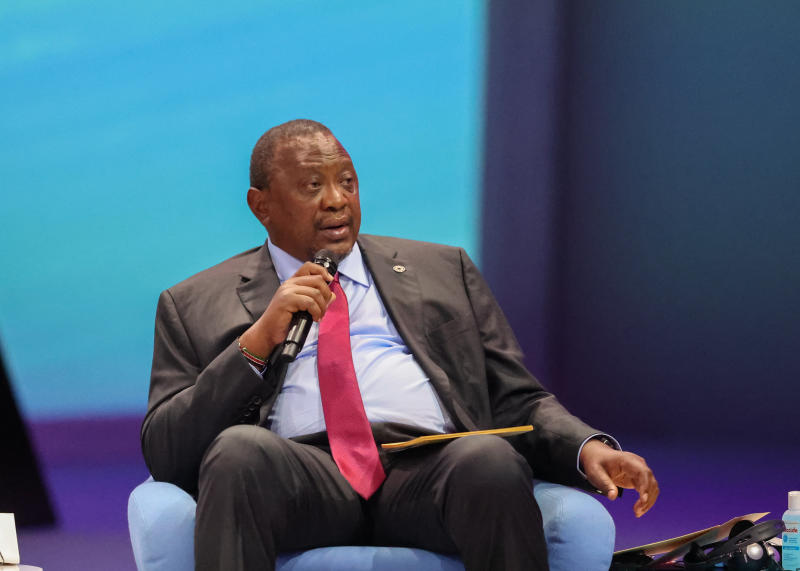 Dear Mr President, may you live forever! Who am I to admonish your Excellency the President, Head of State; and Head of Government of Kenya, Commander-in-chief of the Kenya Defence Forces? Nevertheless, the political chessboard, which relays messages from the political heavens, has a letter for your consideration.
Note that 21st century Kenya has three segments: The Kenyans on the land, Kenyans in the diaspora, and Kenyans on social media. Facebook constitutes 50 per cent and Twitter 30 per cent of the 22 million Kenyans on social media.
Tête-à-tête
I have the courage to speak to my party leader; now that according to the office of the Registrar of Political Parties, I am a legitimate member of the Jubilee Party as from 2012 — long before the party was formed. See, I became a member before it was conceived in its "mother's" womb.
So listen, my party leader, whoever advised you to leave social media drove you into a path that cannot sustain your political dream after 2022.
We are not done with you yet and so come back Mutongoria; we need more tête-à-tête after you retire — or should I say, break? Some political pundits have even proposed extending your term and deferring the 2022 elections to give BBI time to conjure up constitutionality.
Here on social media, and especially on Twitter, we don't eat fellow Kenyans! We haven't eaten Ruto, your deputy; neither have we eaten Raila Odinga, your brother even after his son was caused to 'abandon' ODM (his father's party) for Mudavadi's Amani National Congress. We had a little conversation on Mukhisa Kituyi — when his 2022 presidential saboteurs decided to 'blackmail' him.
We have not eaten Kalonzo (and the way he can be juicy). Needless to say, David Murathe, Francis Atwoli, Gideon Moi and Alfred Mutua are in these streets alive and kicking. See, KOT miss you dearly and are harmless.
Your Excellency, your term ends before August 2022, and you will need us. You will need bloggers — those Twitter cartels who are paid a little coin to tarnish a name here and there. In 2013, you had the second biggest following on Twitter; you were our 'Obama'. What happened so that you abandoned the over 22 million voters on social media?
Former US President Barack Obama is the most followed human being on earth and the most trolled homo sapien. Obama has not abandoned his followers — I'm not implying that you be Obama, we understand wewe ndio uko.
Why do you fear being engaged here and there? No one should lie to you that you are better off social media — it is the reality of the 21st century and the political CBC.
So can a father ran away from his children when they demand more? Some children will praise you, others will insult you, and yet others will pee on you. A father should endure and maybe learn to cane; not run away.
Bully back
Your Excellency, come back and learn to bully back. The best way to do so on social media is to avoid engaging tweeps — do not reply to their responses. Don't even read the small 'insults'. On the other hand, if the 'like father, like son' adage is true, no one should bully baba wa taifa.
I urge fellow social media users not to bully the president if he decides to make a comeback. We should engage him on development issues only.
I wish I were pleading with the former president of the United States, Donald Trump. You know he has been desperately fighting and yearning for a comeback on social media. I think these social media magnates must also wield power to force some leaders to remain on social media. They must also refuse to be suspended by leaders, especially in the global south.
So Mr President, make up your mind and let's meet online.
Dr Ndonye is a political economist of communication
Ensure no Kenyan starves
It is important that the government swiftly puts in place measures that will cushion consumers from deleterious inflationary pressures.