Degree good ingredient, not panacea for bad leadership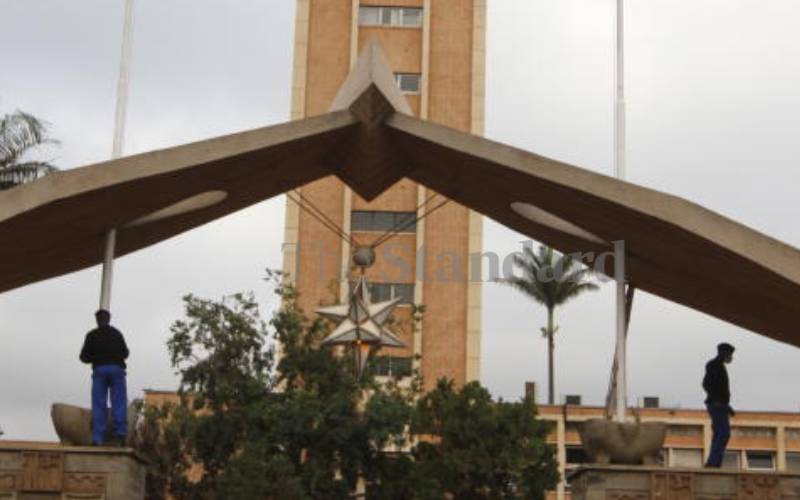 The ongoing debate on the academic requirement for MPs and MCAs is igniting age-old prejudices.
Education, the great equaliser risks being a divider…and a false pretence, a distraction for what is wrong with society. As a public good, education has a multiplier effect on society. That is why governments take it upon themselves to vigorously push the education agenda. The essence of a good education is not just about drilling into one basic competences of literacy and numeracy skills. Lifelong lessons actually start at school- hard work, honesty, common courtesy, decency, reward and sanction, adventure, tolerance all start in school.
And so good education must foster the development of such other faculties like association, critical thinking, judgment, creativity, wisdom and networking.
The question on top of the minds of many is whether the mere accumulation of academic credentials could be the ultimate yardstick for a good leader? Is man merely defined by his educational prowess?
The conundrum is; could education be used to winnow the undesirables out of our five-year ritual by the political class and the ruling elite to largely ransack the country? Assuming we apply a weighted averaging method to score the candidates, should we assign education more weight than say integrity, creativity and hard work? Can a good education act as a barrier to entry into leadership which by its very nature, should be selfless? Does education make one hesitant to indulge in skulduggery?
Seymour Lipset, an American Sociologist wrote in 1959 that "education presumably broadens men's outlooks, enables them to understand the need for norms of tolerance, restrains them from adhering to extremist and monistic doctrines, and increases their capacity to make rational electoral choices."
In other words, more than imparting the pupil with knowledge, self-discipline and basic survival skills, education plays a great deal in the democratisation process.
In the Kenya situation, history and experience has shown that an MP with a long resume is more likely to be conscientious, go against the grain and preserve the common good than a less educated one. Most of the second liberation heroes were A-list professionals and scholars. From Prof Ali Mazrui, Kenneth Matiba, James Orengo, Kijana Wamalwa, Willy Mutunga, Gibson Kamau Kuria, Charles Rubia.
Put it another way, with more of the educated occupying the benches in Parliament we will have less of the crushing group-think or of decisions taken on account of "party position" and more out of principle. Less considered often is that a less educated representative will hardly understand and perform optimally the functions of Parliament. For example, he/she will make heavy weather of budget-making, legislation and crucially providing oversight authority over the other arms of government. All these roles affect millions of people and involves billions of sums of money.
But then, all other factors remaining constant, isn't it foolhardy to imagine that education will, of its own, provide the enlightenment needed to change society?
It is not lack of or abundance of education that has distorted the political system and chilled our democracy's march. Degree certificates have nothing to do with the mostly transactional politics we have or the trend where incumbency gets rewarded so often. Education is a necessary condition for leadership, but it not enough. What we need are strong institutions; independent and speedy courts; a media that barks and bites; a responsive political class, effective Executive and public-spiritedness.
Mikhail Gorbachev – instrumental for ending the Cold War - struggled to win respect from urbane Russians who were put off by his incessant use of mother tongue. Earnest Bevin, a renowned British Foreign Secretary, who despite minimal formal education was known for his adroit skills in negotiation counting the Trans-Atlantic Alliance that bore NATO among his successes. The lesson from him and Gorbachev is; focus more on achievements in policy than academics.
-Mr Kipkemboi is Partnerships and Special Projects Editor, Standard Group