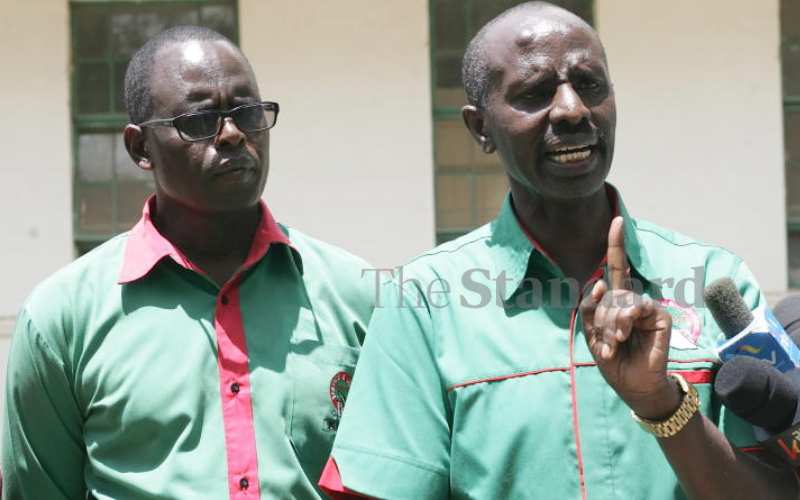 An education policy review is an independent evidence-based assessment of strategic policy domains which includes policy recommendations as well as specific project plans to be developed.
The policy review can include consultations with teacher unions, parents' associations, education policymakers and educational experts. The discourse should also incorporate international agencies.
The overall objective of an education policy review is to help authorities to strengthen an education system and contribute to the development of its capacities. Typically, a policy review focuses on selected themes or sub-sectors according to the prevailing needs. This is where we are today after Unesco in partnership with Education International (EI) recommended that Kenya government, like any other administration, embraces Global Citizenship Education (GCED).
The GCED is a form of civic learning that involves students' active participation in projects that address global issues of social, political, economic or environmental nature. These are also defining features of the Education 2030 Agenda.
GCED is crucial in promoting democracy and human rights and enhancing global citizenship, tolerance and civic engagement as well as sustainable development. More importantly, GCED facilitates intercultural dialogue and fosters respect for culture, religious and linguistic diversity, which are vital for achieving social cohesion and justice.
With GCED, young people are able to solve problems, make decisions, think critically, communicate ideas effectively and work well with others. This not only helps them personally and educationally, but professionally as well. Additionally, GCED can be defined as educating children from early childhood to become clear-thinking and enlightened citizens who participate productively in decisions concerning society.
GCED falls under a joint framework of Unesco and EI which defines what quality teaching means, now and in the future – the Global Framework of Professional Teaching Standards.
With quality teaching high on the global education agenda, educators and their unions have taken the lead to create a set standard that defines the new bench-marking for quality teaching and how it will contribute to achievement of Sustainable Development Goal 4 (inclusive and equitable quality education and lifelong learning opportunities for all).
It is instructive to note that well-trained and motivated teachers are the key to successful education. They can shape world views and attitudes, nurture potentials and skills, and bring about behavioural changes in individual learners. They play an enormous role in equipping young people with knowledge, skills and values to actively participate in society and contribute to finding solutions to pressing challenges our planet and humanity.
Ultimately, through this global project, Unesco seeks to empower learners, through their teachers to become ethical and morally responsible citizens who engage and assume active roles in addressing and resolving local and global challenges.
-Mr Sossion is a nominated MP and Secretary General of Knut