How will history judge President Uhuru's legacy?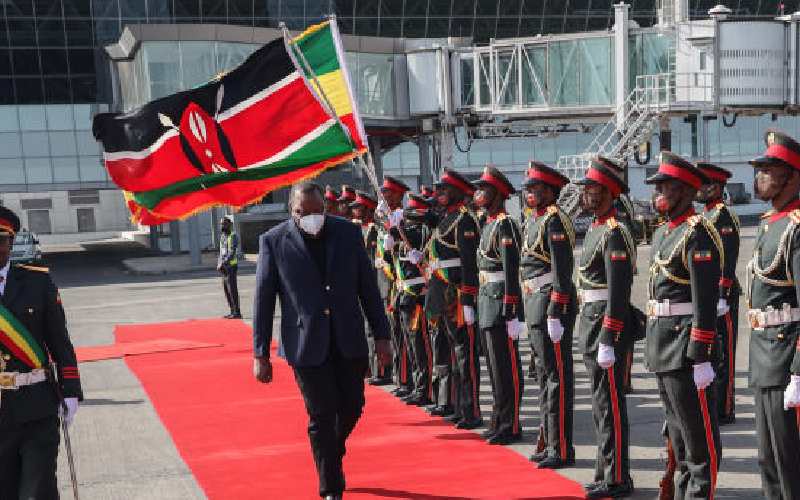 With the clock fast ticking towards next year's General Election, opinion is divided on President Uhuru Kenyatta's legacy. The president is working hard to be remembered positively for improving Kenyans' conditions.
Historically, US President George Washington is credited with establishing a stable government as well stepping down after two terms. President Abraham Lincoln on the other hand is remembered for taking US through a civil war and contributing to the downfall of American slavery.
Franklin Roosevelt is remembered for leading the nation through the Great Depression. Donald Trump will be remembered as the first president to be impeached twice and feeding the myth that the election was stolen. Barack Obama demonstrated a black man can become US president and brought stability to the economy - the job market, housing, auto industry and banks, among others.
In Africa, South Africa's Nelson Mandela will always be remembered for his struggle and leadership for freedom, equality, truth, love, peace and justice.
For Uhuru Kenyatta, while his supporters are of the view that his legacy will be befitting, his rivals see him as one who abused his authority. As Farmer Party, we note that since 2013, the president has worked to fulfill the ambitious social and economic pledges that will define his legacy among them expanding infrastructure and modernising the education system. In his first term, the 480km Standard Gauge Railway between Mombasa and Nairobi was built. In the second term, the administration increased Kenyans connected to electricity to about 60 per cent of the population from 27 percent in 2013.
After re-election in 2017, Uhuru condensed his two campaign manifestos into four pillars that will constitute his legacy: universal healthcare, sufficient food for all, affordable housing and manufacturing.
But among the big things that will define Uhuru's legacy is the March 9, 2018 handshake with ODM leader Raila Odinga. It paved the way for reconciliation of the Kikuyu and Luo communities that have been bitter political rivals.
The hatred between the two communities was sowed during the reign of Uhuru's father, Mzee Jomo Kenyatta when he differed with Raila's father, Jaramogi Odinga Oginga, who was his deputy.
In short, Uhuru will be remembered for atoning for the sins of his father. Before that Uhuru had another handshake with DP William Ruto that also ended the Kikuyu, Kalenjin political tiff.
All in all, Uhuru attempted to address historical grievances that have dogged Kenya for decades.