Paper crooks stealing Sh100b each year hiding in plain sight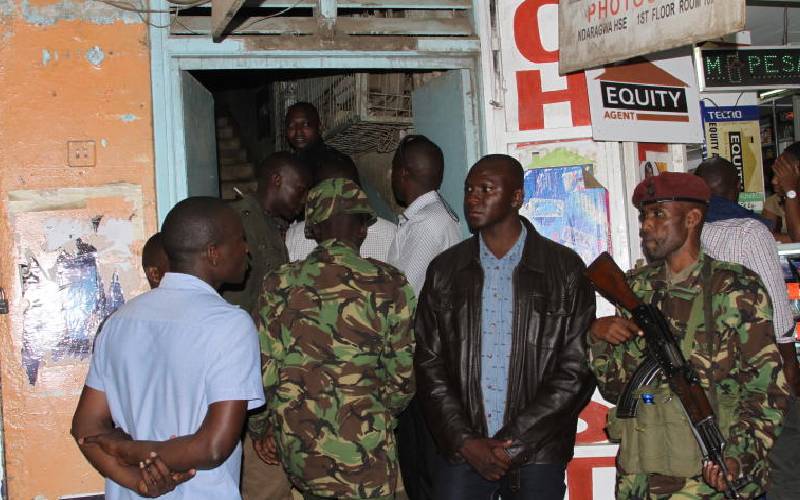 There is a simple and smart way to create more than 100,000 jobs in the remaining period of Prezzo UK's presidency. The deal is even sweeter when you read projected incomes to be created (or saved) in the process: More than Sh100b each year—not to mention the taxes accrued from those good, well-paying jobs.
These details are in a raft of propositions from a little-known government agency — the Kenya National Qualifications Authority (KNQA). The institution's Director General, Dr Juma Mukhwana, says one in three Kenyans, accounting for about 250,000 jobs in the civil service, holds fake academic certificates.
We know quite a few politicians are caught in this racket every election year — remember those who allegedly studied abroad, but their passports had no student visas? Or even those who were photographed open-mouthed, when those hired to take the exams let rip? Nobody thought much of this, beyond comic relief.
But this is no laughing matter when the you read that the public service annual wage bill is about Sh620 billion, which means we're paying over Sh100 billion to charlatans who should be earning their honest keep somewhere in one of the nation's many prisons by cutting grass, laying bricks or printing registrations for vehicles.
Grade 'A' inmates who are skilled and of exemplary conduct earn 20 cents a day. Besides spending a neat sum on these paper crooks, we reward them with further training opportunities at home and abroad, annual holidays and pensions for the rest of their lives.
Mukhwana says those caught will be surcharged three times of their what they earned through their employment and committed to lengthy prison terms. To help in the process, he's roped in the anti-corruption agency, the spy agency and an app where one can anonymously report suspicious characters.
All these are great efforts, but there are simpler ways of nabbing those crooks. First off, there are the tell-tale signs, such as a sense of panic any time the word "college" is mentioned. Then there are those who are slow to respond to their purported names — because those are their aliases, as recorded in their fake certificates. Their real names are something else.
Also, look out for those with multiple names and tend to use different combinations for different purposes — and I'm not talking of people who use or subtract names upon marriage.
Another easy way of catching the crooks is to drill a little further about their college projects. Now, that's a grey area, as even those enrolled in legit programmes tend to outsource the thinking and writing of projects to those gifted but hustling graduates out in the streets.
That, too, is a form of cheating and it points to a history of that vice: it is most probable that their parents bought their class Eight and Form Four exams and shared on the parents' WhatsApp.
But since the dimwits couldn't pass the exams even with leakage, they resorted to River Road printers for credentials that earned them plum jobs. But the biggest price for this criminality is snuffing out the idea of merit among our youth, and that dishonesty does pay, pretty well actually.