End of road for politicians with fake academic papers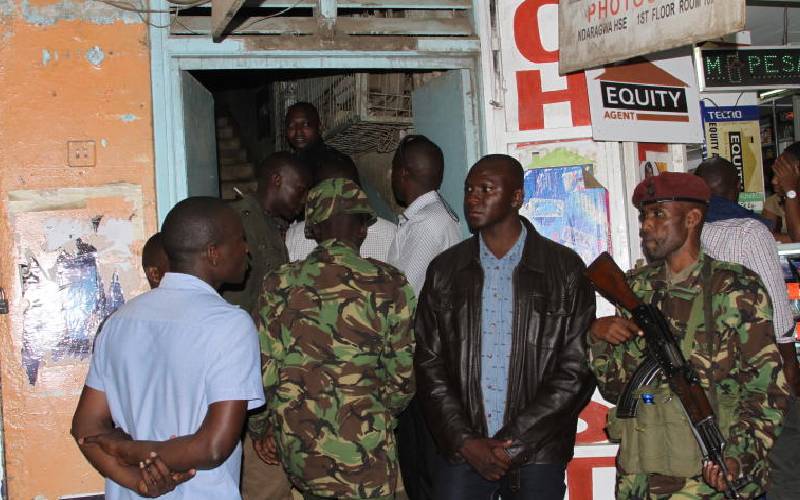 Government agencies have joined hands to stamp out fake academic papers to ensure a level playground for job seekers and aspirants for elective positions.
This as it emerged that one out of every three academic certificates is fake.
The Kenya National Qualifications Authority (KNQA), mandated to harmonise education and to undertake quality assurance of qualifications in Kenya, has now teamed up with investigative agencies to eliminate fake papers.
The Directorate of Criminal Investigations (DCI), Ethics and Anti Corruption Commission (EACC) and the Immigration Department have been roped in to boost the fight against fake papers.
KNQA has also entered into a deal with the Independent Electoral and Boundaries Commission (IEBC) to bar candidates who will present unverified academic papers.
IEBC presently relies on EACC and the DCI to verify the documents and background of aspirants.
IEBC Chairman Wafula Chebukati said he is ready to work with the authority.
"We will be happy to work together to address the issue of fake academic qualifications by candidates seeking elective positions," said Chebukati during a meeting with KNQA officials.
KNQA chairperson Kilemi Mwiria noted that about 20,000 candidates are expected to contest various elective positions in the 2022 polls.
"Elected leaders need to lead by example by only presenting genuine certificates to the electoral body," said Dr Mwiria.
The Standard has established that the authority is now developing a national database for all qualifications, which will be a one-stop shop for all credentials in the country. KNQA has come up with National Qualification Information Management System, which is an automated system established to accredit all training institutions and to register all national qualifications.
The system will also help in maintaining the national learners' records database.
Mwiria said the database will contain information from all sectors on education and training.
A brief from the authority shows that the system will provide data on qualifications turnover, student dropout rates, completion rates, preferred qualifications, numbers of graduates, and any other desired statistics.
It will also provide a central source for nationally recognised qualifications awarding institutions, the qualifications that they are mandated to award and the learners that graduate from the system.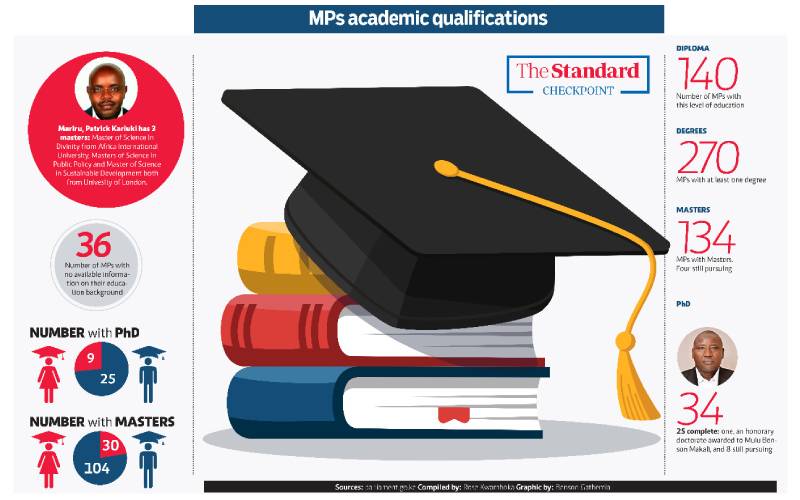 Overall, the system will establish a national learners' database for skills, certifications and test scores. This means that under the automated process, it will be easy to verify a student's certifications by the click of a button.
KNQA Director General Juma Mukhwana said the authority was working with institutions to ensure learners are admitted in programmes they qualify to study.
"We are working together with universities, TVET and foreign institutions to ensure that the country has genuine and quality qualifications," said Dr Mukhwana. All universities and middle-level colleges are now required to register their qualifications with KNQA.
Ministry of Education officials blame proliferation of fake papers on lack of coherence and the fragmentation of the country's qualifications system.
The officials argued that this has presented scenarios where different institutions offering the same qualifications have different approaches in terms of entry behaviour, volume of learning and learning outcomes.
Also cited for the growth of the vice is lack of a central inventory of various qualifications, high levels of student dropout from different levels of the education system and lack of nationally accepted admission requirements for different levels of the education system.
Some of the high-profile cases on academic papers include that of Wajir Governor Mohamed Abdi Mohamud, which went to the Supreme Court.
Others were that of Mombasa Governor Hassan Joho, former Kiambu governors Ferdinand Waititu and William Kabogo, and Kapseret MP Oscar Sudi.
The new plan to weed out fake papers and the implementation of the Elections Act in 2022 that requires aspirants eyeing MP and MCA positions to be degree holders will lock out many aspirants from contesting.
In 2017, the National Assembly amended section 22 of the Elections Act that prescribes minimum academic qualifications for lawmakers at both levels of government and deferred its implementation date to 2022.
This exempted MPs and MCAs from the degree requirement and only applied to presidential and governor aspirants. Presently, Senate has at least 13 PhD holders, while 56 have between a first and second degree.
Most MPs and senators are yet to submit their details to Parliament, more than three years since the 12th Parliament was inaugurated, making it difficult to know the exact extent of compliance among the 416 MPs.
Section 22(1)(b) states that an MP or MCA qualify for election if one "holds a certificate, diploma or other post-secondary school qualification acquired after a period of at least three months study, recognised by the relevant ministry and in such manner as may be prescribed by the Commission under this Act"