BEd programme best for Kenya's education system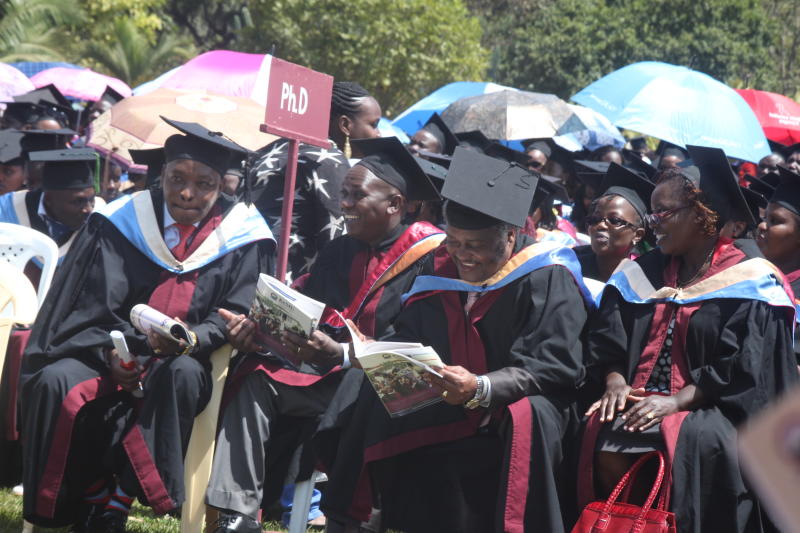 The Education 2030 Agenda set out by Unesco and World Bank Group reaffirms that holistic teachers are the key to achieving inclusive and equitable quality education and lifelong learning for all.
Thus, teacher education and training require a cautious and watchful approach because the role of teachers in a child's education has changed fundamentally. To this end, to have holistic education, there must be holistic teachers. Holistic education is a comprehensive approach to teaching where educators seek to address the emotional, social, ethical, and academic needs of students in an integrated learning format. Here, teachers often engage students in projects that apply critical-thinking skills towards solving real-world problems.
According to Unesco, Unicef, World Bank Group and Education International, to become or be regarded as a holistic teacher, one must acquire a Bachelor of Education degree (BEd) as the programme facilitates acquisition of additional units in teacher education and training. Based on research findings, it is only a highly drilled teacher at BEd level and above who can promptly and adequately understand students and find a way to nurture their talents.
The scrapping of BEd programmes in universities will water down our education system. Teachers require specialised training right from the start, and to successfully acquire acceptable pedagogical skills, it requires a three-to-four year training session.
BEd is not only a basic requirement for post-primary school teachers, but a foundation for people in pursuit of high-level education and training – more importantly, it is a foundation for broadening knowledge base for people wishing to pursue education-related careers like school counselling, school social work, special education teacher, education and marketing, journalism, publishing, military education, among others.
Kenya is experiencing a period of expansion and reforms in the public educational system. However, this space should not be used to introduce unworkable systems that would reverse the gains already made in the Education sector. Reforms have to be based on scientific findings. To date, there is no research that has been conducted to show BEd is not effective.
In 2017, the World Economic Forum rated Kenya's education system the strongest in Africa. In 2018 the World Bank ranked Kenya the top African country for education outcomes. One then wonders what has gone amiss for TSC to propose the scrapping of a system that has earned Kenya accolades in education.
BEd courses are unique to Kenya that currently boasts of global award-winning teachers who are internationally competitive. We can't downgrade teacher training through a careless proposal by TSC, whose mandate doesn't include regulating teacher training.
We should be cautious not to fall into the trap of the proposed Google Online Low-cost "Career Certificates" programme that would largely depart from traditional and conventional educational practice. Here, only six months would be required to complete each certificate, which is likely to water down the quality of education in the country.
Mr Sossion is a nominated MP and Secretary-General of Kenya National Union of Teachers