Stupidity is driving around with empty fuel can and cash in pocket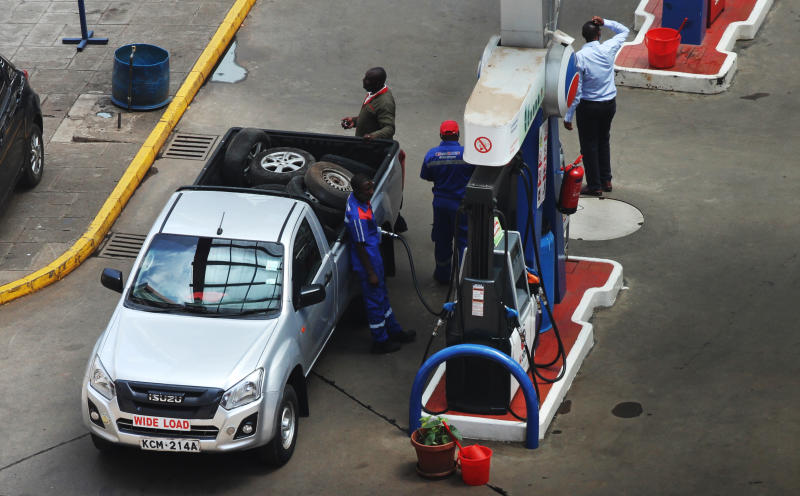 When I bought my first car, which was an awfully foolish thing to do because I couldn't afford one, I did what every smart man does. I stuffed an empty plastic can in the boot for in case I ran out of fuel.
And did I run out of fuel or what! I would be on some road, praying that the fuel would get me to the station one kilometre ahead, and then I would feel the car lose speed, make the trademark last kicks of a dying horse and squeal to a halt.
Even though I knew I had been driving with my fuel light blinking for two days, I would still attempt to crank the engine back to life or step out and open the bonnet, which was stupid because I cannot tell an engine wire from the Loop of Henle.
After this idiotic skit, I would nod sagely to myself and mumble, "Petrol."
Then I would pick my plastic can and start the great trek to the nearest petrol station.
Then one day, the worst happened. I was rushing to a meeting – rushing because being a good Kenyan, I had left the house late despite being fully aware that Nairobi's roads are not village paths where traffic is the local pastor pedaling uphill or the lone grandma balancing a tray of bananas on her head.
We were coughing up the hill when the all too familiar happened – the last kicks of a dying horse. I went through that idiotic farce of seeking a miracle by pumping the gas pedal although I knew the petrol tank was dry as the Kalahari.
When that, as expected, backfired, a new realisation sent beads of sweat running down my back: I was parked right at the gate of an army installation. Sema kushika baridi (fear)!
Fortunately, that was before Al-Shabaab, else our gallant sons would have opened fire, in which case I would be sending this dispatch from the place my people call Emakombe – home of the dead.
Five petrol stations
The warriors were pretty kind, though, and they helped me push the car away from their gate.
As I trudged uphill, sweating profusely, business noose tight around my neck, plastic can in hand, and now definitely late for my meeting, the thought occurred to me that my father, Atsa as he is known in the village, wasted his cows taking another cow to school.
First, my car had a functioning fuel gauge which had been warning me for hours that I was low on gas.
Two, I had driven past five petrol stations. Three, I did have cash in my wallet. So what was this nonsense of allowing the car to run out of fuel?
I was a relatively senior government officer then, fairly well educated.
Part of my job involved ranting day in day out about the coming apocalypse in the environment sector.
Oh, if our forests go, this is going to happen. Oh, if we don't secure that wildlife migration corridor, our elephants will become kaput. Oh, we must craft early warning systems. Yet there I was, driving around with a red fuel light. Ignoramus! Shenzi!
That 'getting stuck at the gate of a military barrack' debacle was my Damascus moment. I tossed that plastic can in the bin, and guess what? My car has never stopped in the middle of the road for lack of fuel since.
I know it makes perfect sense to pack a fuel can – filled of course – in some parts of northern Kenya where petrol stations can be hundreds of miles apart, but there is no excuse for that foolishness in Nairobi.
Women, who are generally smarter and better planners than the male species, would never be caught dead driving around with a red fuel light.
And while we are at it, throw out guns and those short Maasai rungus out of your car as well. We honestly shouldn't have lawyers, doctors, engineers carrying crude weapons in their cars!
As for guns, we watch too many action movies. Keep that thing in your bedroom safe because armed carjackers will still slap you around and then take it.
That, or you will get jailed for murder.