Atwoli's road to immortalisation is littered with massive roadblocks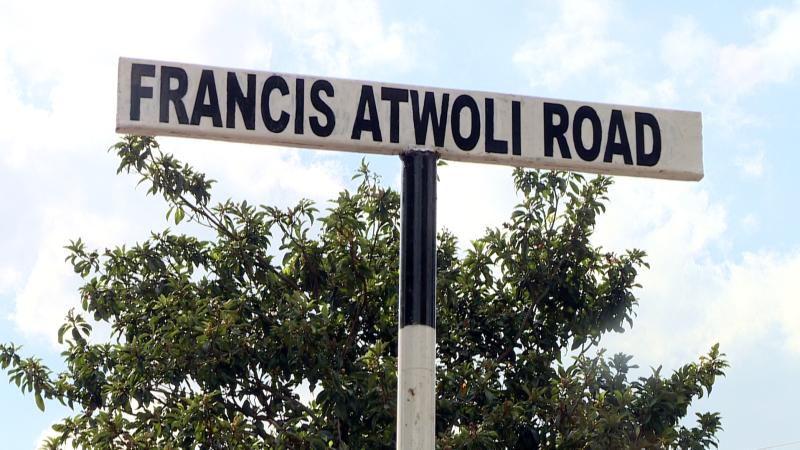 They say a week is a long time in politics and our great leader, Cotu chief Francis Atwoli, has found this past week to be especially long. Exactly a week ago, on a bright Friday morning, Atwoli, stepped out resplendent in an ash-grey suit, a button awkwardly pushing his extending girth. He choked on emotions as he extolled the meaning of Kileleshwa's Dik Dik road bearing his name.
"It's historical," Atwoli gushed, beneath the gleaming road-sign. "It will be remembered, will never be forgotten and it will be there for life." So overwhelming was the moment, all that the usually rambunctious Atwoli could manage was a murmur: "I'm humbled and I'm humbled and I'm humbled."
What followed was more humbling. By nightfall, the spanking new signage had been knocked down, once, twice, or thrice, we have lost count, as an online chatter excoriated the Nairobi County for "dishonouring" the city with such a road-name.
The lifetime that Atwoli had envisaged had lasted just a few hours.
I have a different view of Atwoli, although I'm curious why the city fathers and mothers chose a tree-lined part of the city to bear the memory of this great leader, and not the Gikomba area where Solidarity Building, in which Atwoli has been operating from for nearly all his life, is.
In fact, the most fitting tribute to Atwoli would be the dust-tracks that city workers use to trek to work from Kibra and other city settlements.
Those tracks are virtual, as in they are not marked, and shift according to the patterns of weather, and are unnamed.
Still, there are compelling arguments to honour Atwoli in Kileleshwa. First off, Atwoli deserves a road for being possibly the longest serving Cotu secretary general.
He's been at the helm for 20 years. We know continuity is important — see how Zimbabwe thrived under the long reign of the late Comrade Bob Mugabe.
Second, although Atwoli is a septuagenarian, he retains an active schedule and is well-attuned to the needs of a youthful working population, as manifest in his bling-bling outfits. Heck, he even owns a car that changes colour like a chameleon. These are the outward signs of his ability to change with the times.
Third, Atwoli is the embodiment of personal development. We are told God gives his height; it's up to us to find room to extend our girth.
Atwoli might be diminutive but no one can fault him for not finding room to grow. In Kenya's popular parlance, he's the quintessential jamaa fupi round!
Fourth, Atwoli is a three-star general. No need to elaborate on that.
Fifth, since the fallout from the erection of the road signage — it was restored and a CCTV added as fallback — I understand three men have been deployed to protect the signage from vandals.
Now, this is how to grow the economy, by creating employment. Imagine what would happen if we named more roads after Atwoli! Hence my support in Atwoli's memorialisation, however temporarily.