Wajir County needs sober leadership urgently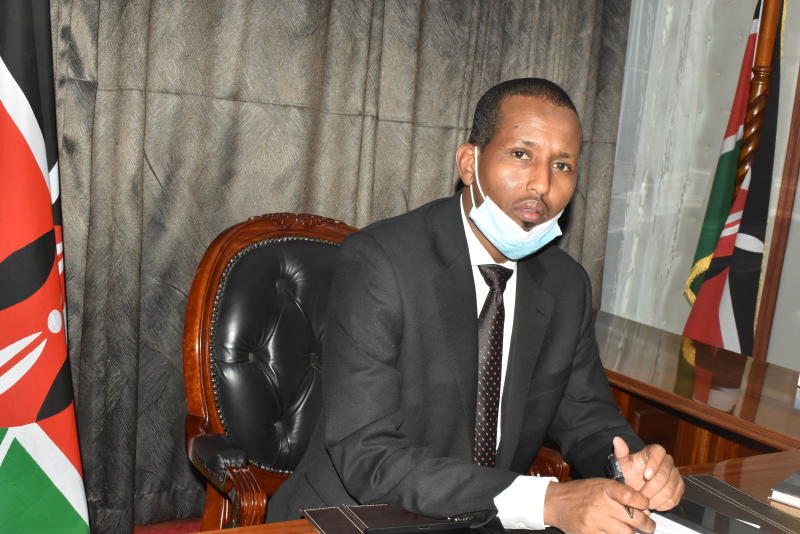 The current situation on the right gubernatorial officeholder in Wajir County is clouded by more noise than legal consideration.
First, water has already gone under the bridge and the dice is cast irreversibly without risk of acting subjudicial since there are no active court cases except for a request to the Chief Justice to constitute a three-judge panel to determine what has been concluded.
Wajir County Assembly followed all procedures constitutionally to impeach Governor Mohamed Abdi Mohamud. He wasn't privileged to place an injunction to stop Senate proceedings and County Assembly. The court order wasn't issued to the concerned in good time. His current maneuvers are therefore simply an afterthought. The courts have powers to oversight all arms of government including themselves and in so doing, they have few instances when they can intervene in the proceedings of the houses of representations.
However, the noise from the leadership in Nairobi and the county are not healthy for Wajir County. They are irritating and have potential to cause conflicts. What is coming from both opposing sides is just hatred and emotions on matters only the law can determine in the corridors of justice.
All Kenyans want governors to be accountable. The monumental pilferage in most counties, has stunted growth and killed the devolution dream. This is captured by sentiments of one Benjamin Franklin who famously stated that justice will only be served when the unaffected are disturbed equally as the affected. The ugly posturing of the Council of Governors on this matter speaks no sense, safe for being the devil's advocate without tilting the scales of justice. If anything, the grouping bespeaks imminent fears they have on handling their own county affairs. For people of Wajir, let your concise lead you than those in Nairobi. The former governor's leadership has been limping from the beginning. The curse of the former governor lives with us, but we know who kept his word and fought to the end and those who came to celebrate the hard worn advocacy.
The new Wajir Governor Ahmed Ali Muktar is intelligent, religious and an eloquent leader. Wajir residents believe he can turn around the county's fortunes. That shall only be possible if he guards his folk from the insatiable hyenas. He should set precedent for future governors.
-The writer is former Wajir North MP and law student at UoN