Police must always protect women from abuse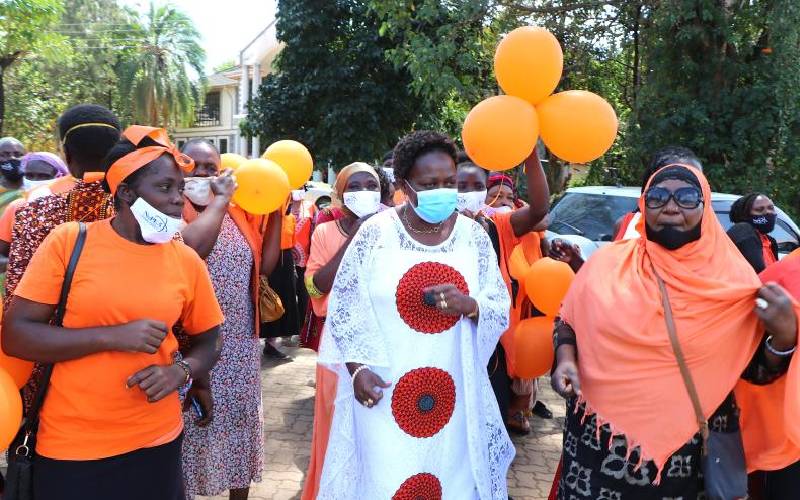 Candice Carty-Williams in her book 'Queenie' asks: 'Is this what growing into an adult woman is - having to predict and accordingly arrange for avoidance of sexual harassment?'
What happens when those supposed to keep you safe, the ones you are run to when in trouble, turn out to be your worst living nightmare and abusers?
On May 9th, a video clip of a female police officer in Mombasa County complaining of sexual harassment and unfair treatment by her seniors went viral on social media. Then, the usual happened. Inspector General of Police Hilary Mutyambai directed the DCI to investigate the claims and report in seven days.
It's over fourteen days now and nothing has been done. How long will it take for Kenyan police service to reform? How long will it take some Kenyan men to look at women as human beings who deserve equal chances in life, rather than looking at them as their property and sex objects?
What gives a police officer permission to caress a woman upon arrest and tell her "You are my type; do you know that? I have a sex worker your size. You will know who I am."
How many investigations should be done for women's safety to be considered a priority? A report by the government funded Kenya National Commission on Human Rights released in November 2018 that focused on alleged gang rapes and other forms of abuse during the 2017 political unrest, accused the police of committing most of the sexual violence.
In the report, victims of sexual violence said perpetrators included ordinary citizens, criminals but security agents allegedly committed 54 percent of the 201 cases recorded.
The police rejected the report and urged anyone who had been sexually assaulted by an officer to report to its civilian oversight body. The report added that sexual violence was used as punishment in certain areas especially in Nyanza and Nairobi with neighbourhoods that supported both the opposition and ruling party being targeted. Most victims were women from low-income areas. The youngest victim was seven years old and the oldest 68.
Article 23 section (1) of the Sexual Offences Act states that; Any person, who being in a position of authority, or holding a public office, who persistently makes any sexual advances or requests which he or she knows, or has reasonable grounds to know, are unwelcome, is guilty of the offence of sexual harassment.
Putting up a desk at a reception in a police station with the tag 'Gender Desk' does not solve the problem neither does it address the elephant in the room. Over to you IG Mutyambai.
The writer is a correspondent at The Standard