Let's pave the way for Kenya's Samia Suluhu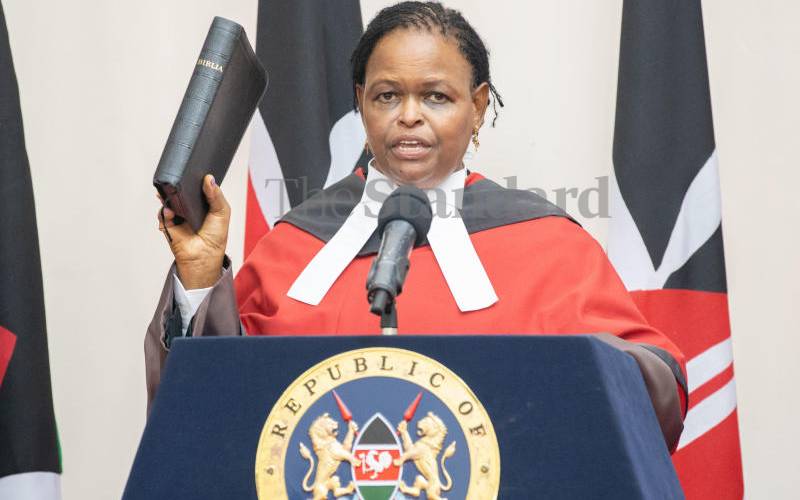 Since ancient times, women have ascended to powerful leadership positions breaking customary norms in largely patriarchal societies. The Bible has the story of Deborah, a prophetess of God and the fourth judge of Israel. African history is rich with stories of Queen Makeda of Sheba, Queen Amanirenas of the Kush Kingdom, Queen Ranavalona of Madagascar, Queen Nandi of the Zulu Kingdom, Queen Nzingha of Angola, Queen Amina of Zaria and Pharoah Hatshepsut.
2021 has so far been a remarkable year for women leadership. On April 4th, President Vjosa Osmani took the helm as the fifth president of Kosovo. In March, the world followed the inauguration of President Samia Suluhu Hassan as the first female president of Tanzania. In January, it was the American inauguration ceremony of President Joe Biden and Vice President Kamala Harris that earned absolute admiration from many.
Women from different fields were well represented and included in the programme - from Supreme Court Justice Sonia Sotomayor who swore in the VP, to Amanda Gorman who was outstanding for her captivating and inspiring poem recital. An excerpt from her piece aptly states, "One thing is certain; if we merge mercy with might and might with right, then love becomes our legacy and change our children's birthright."
There are tangible benefits of having women in leadership. Norwegian PM Erna Solberg during her keynote speech at a global women leaders conference held in November last year said, "democratic countries where human rights are respected and where women are able to reach top positions in society are also the countries that are the best-equipped to handle crises by Covid-19."
Closer home, women can draw inspiration from President Sahle-Work Zewde of Ethiopia. A seasoned diplomat credited for championing and contributing to the development of education in her country. In Tanzania, President Suluhu is already gaining admiration in the region for her stance on democracy and human rights.
It is time for Kenyan women's voices and representation to be strengthened in all areas and at all levels, especially in political leadership and governance. The appointment of Martha Koome as Chief Justice is a good start and next year's polls is a good opportunity to ensure women are included at the very apex of the Executive.
Otherwise, it may be several years before we ever have our own Samia Suluhu, Kamala Harris, Sahle-Work Zewde, Joyce Banda, Indira Gandhi, Benazir Bhutto, Jacinda Ardern, Angela Merkel, Margaret Thatcher or Ellen Johnson Sirleaf.
The writer is a Governance Analyst