Are grades the sole determinant for success in life?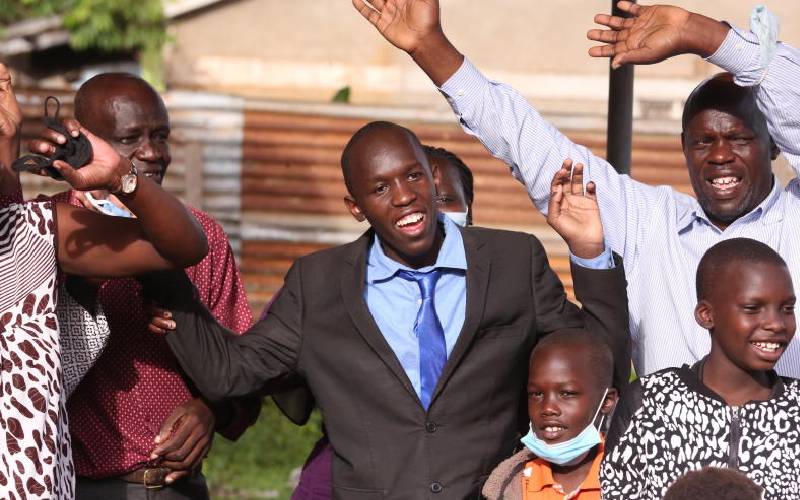 From the day KCSE results were announced, acres of media space have been used to discuss top students, top schools, the number of A's, those who qualified for university, and the list is endless. I watched a TV station discuss this for 20 minutes and I asked myself, what of the over 600,000 students not in this bracket? What are they feeling?
Do not get me wrong, I am in no way saying that working hard and getting A's is bad! What I am opposed to is the glory we put on these few and branding others as "failures." People are gifted in different ways. Good or bad grades are not the only determinant for success or failure in life.
It is, therefore, high time that the conversation started changing. In the National Conference on Career Guidance that was held late last year, organised by the Career Guidance Institute (CGI) and the Kenya Institute of Curriculum Development, one of the guest speakers from the United States, Dr Trish Hatch, posed the following questions: What if we moved away from a single test supposed to determine one's future college/career options and embraced self-awareness and self-assessment, career exploration, goal setting and action planning instead? What if we exposed students to as many career options as possible and move away from the 'known' limiting careers?
One writer said, "Kenyans have a right to get the full picture of how students have performed in national examinations. They need to know which schools have performed well and which ones have not." So I asked myself two questions: 1) What are we doing about our under-performing schools? and 2) What is the value of this information?
The first question is to educationalists and policymakers. For the second one, exams are just but one part of the whole. Many students are stigmatised if test scores are low. It gets worse when they do not get into what society calls 'proper fields.' To quote Dr Hatch, "what if we exposed students to more options? Aren't all careers important for the well-being of a society?"
It's time we accepted that not all students have academic prowess. That the economy will benefit from a diverse pool of workers if we allow students to choose professions matching their interests, skills and abilities.