In this digital age, parents must take keen interest in morals of youths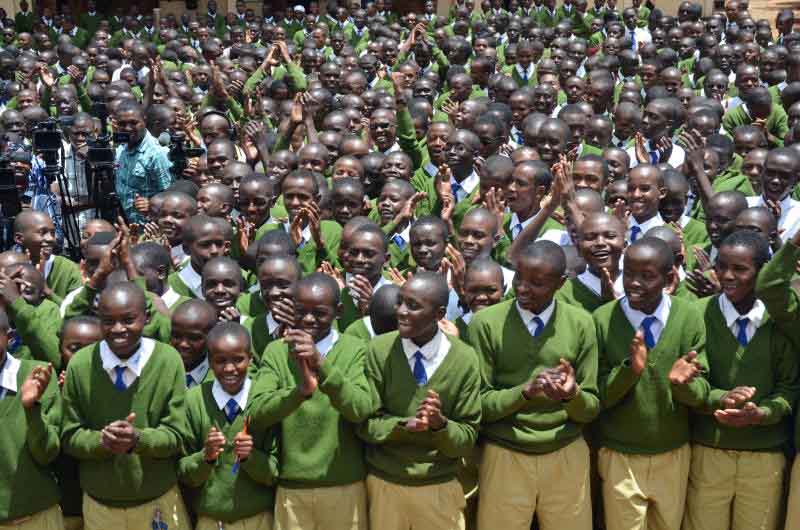 Last week, the inevitable smooth transition of KCSE candidates to 'raiya' took place.
The candidates were elated to successfully complete their exams, all things Covid-related considered.
After I completed my KCSE exams a few years back, the tradition was to enroll in an advanced computer course or join a driving school.
Today, things have changed. This is a new generation versed in advanced technology; a blessing in disguise to young people today. There is a well-known Bible phrase which instructs young people to not let anyone despise their youth.
It seems that this verse has been completely misconstrued and its meaning warped by youth to suit their lifestyles.
To not 'allow' anyone to look down upon them because of their age bracket, has seen them live frantically, keeping in mind the slogan YOLO, which means 'You Only Live Once'.
Such lifestyles have birthed uncouth behaviour among the youth. In the recent past, nude photos of some youth kept popping up on our social media pages and stirred the creation of the hashtag #Ifikiewazazi.
They would go out for 'photoshoot' sessions and take photos in very suggestive postures, unapologetically. These photos would then be posted on Instagram and other social media sites.
Today, such lifestyles have been monetised and normalised to the shock of online moral police squads. However, a quick investigation into the root cause of the problem helps save face.
Those defiant behaviour should be identified and controlled. Nowadays, parents are busy making money that they forget their children need their attention too. In cases where they do not get it, they seek it from social media.
This kind of unhealthy attention arises from deep-seated issues on their part. Posting those photos is a way of seeking affirmation from people who clearly do not care about them. At times, these disgusting trails of nudity are actually a cry for help.
According to counselling psychologist Serah Muindi, "some habits are formed because of low self-esteem, self-worth and confidence.
"In some cases, they are formed because of unmet needs, for example, absent parent; that damages self-worth because the teen wonders what is wrong with them that the parent is absent."
For some of us, parents would confiscate phones indefinitely, especially when they suspected one was seeing a potential lover.
It did not help much, but the duration in which we gazed at our phones was limited, and so we were able to be productive in areas such as school work and house chores.
Today, usage of electronic gadgets is inevitable, special thanks to Covid-19. However, this should be no excuse for immorality to mushroom among young people.
Castigating young people in the name of correcting their morals is almost laughable since everyone nowadays seems to understand their rights; hence none would dare face lawsuits for disciplining someone else's child.
But there are still ways to eradicate insolent behaviour. Simple methods such us holding online seminars on societal issues affecting young people could help. Religious institutions ought to play their role of establishing practical moral instructions fit for today's circumstances.
Lastly, young people should understand that their future depends on how they perceive it, completing secondary school is only the beginning, so make good use of your time.