Let's look for leaders seeking to unite Kenyans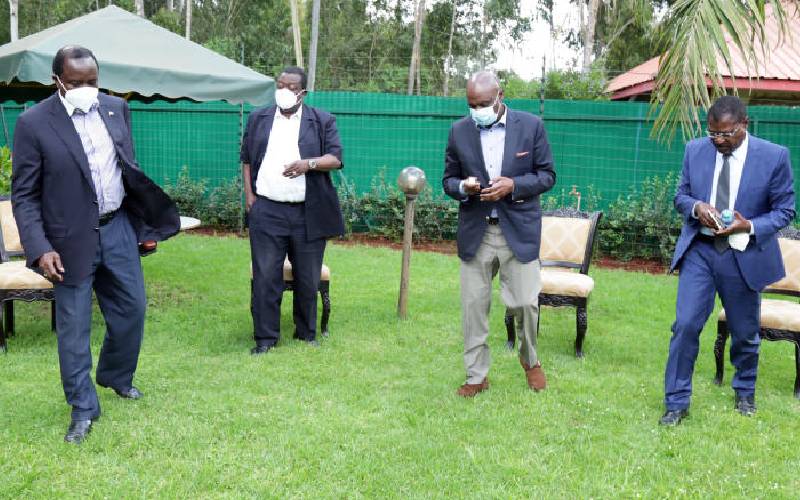 As political formations emerge around the country in readiness for the 2022 General Election, we are seeing a familiar pattern. Ethnic kingpins have gone all out to recruit supporters and craft a winning formula. They are riding on the old calculus that turned elections in Kenya into an ethnic census.
But a breath of fresh air is the Speaker of the National Assembly, Justin Muturi. While other leaders have pointless meetings about sharing of positions ahead of the 2022 elections, Mr Muturi has been quietly engaging in parliamentary diplomacy.
This week, he met the British High Commissioner to Kenya to discuss the supply chain issues around the Covid-19 vaccine and the travel protocols between Kenya and the United Kingdom. Muturi got a high-level assurance of no disruption to cargo from Kenya to the UK. These are crucial issues that directly affect the welfare of ordinary Kenyans more so during a pandemic.
Here is why: According to data from the Kenya National Bureau of Statistics, exports to the UK have averaged Sh40 billion over the last five years. UK is Kenya's fourth-largest export destination after Uganda, the US, and the Netherlands.
Kenya exports tea, coffee, fresh vegetables, flowers, avocado and other fruits, and even scrap metal to the UK. When that trade and cargo transport is not disrupted, everyone will benefit — from the tea farmers in Murang'a, Vihiga, Embu and Kericho; to the coffee farmers of Kiambu, Nyeri and Meru. The French beans growers and avocado farmers in Nyandarua, Laikipia, Makueni and Kirinyaga will also get their products exported on time. The flowers from Nairobi, Narok, Kajiado, Nakuru and Uasin Gishu, will also get to market, ensuring that the thousands of Kenyans who work in these farms continue to make a living. This is the kind of big-picture thinking that we need in our political conversation and engagement with the world, not the usual made-for-headlines photo sessions, which do not add value to the daily toils of ordinary Kenyans.
Muturi works smart and delivers results. These things do not (and should not) go unnoticed. His crowning in Meru a few weeks ago, by the powerful Njuri Ncheke elders, is a signal that at last, the tribe is unlikely to be a factor in elections.