Matiang'i tosha? Looks like we're being taken for a ride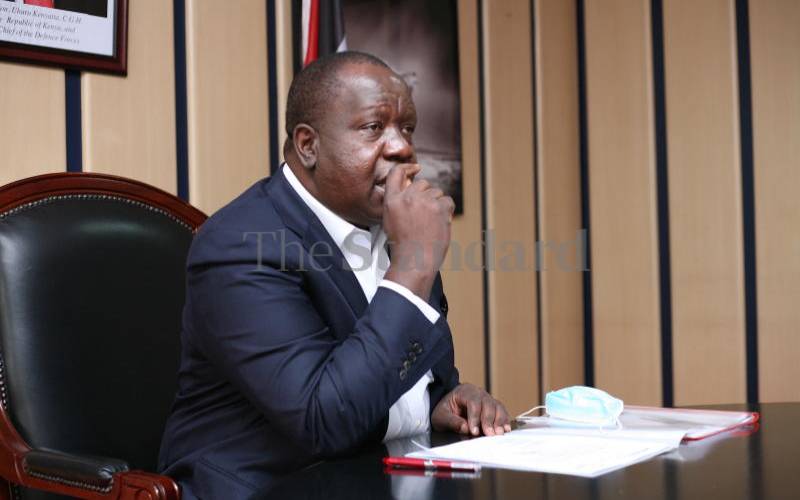 Uhuru Kenyatta's succession planners are throwing up too many decoys. On the stage currently is the indefatigable super CS Fred Okengo Matiang'i. Not long ago, they brought on board former UNCTAD Secretary-General Mukhisa Kituyi; he almost fixated opinion pollsters. Thanks to Raila Odinga for whisking Dr Kituyi to bludgeon an impending political pinky ponky—where ODM blamed Jubilee's insider plan to cripple Baba and handshake.
Before that, an amorphous Jubilee conclave through David Murathe—the Jubilee noose man—stilled the country when he told us to prepare for Raila's presidency. That day, fish at Chichwa Market in Kisumu sold at half the price. But it's becoming apparent each day that the pronouncement was a masterstroke distraction.
Subsequently, Uhuru himself almost threw political journaling into overdrive when he strongly implied that it was time for another tribe to rule Kenya—insinuating that the Kikuyu and Kalenjin nations have had their share of the 'national cake'.
Early this month, political analyst Mutahi Ngunyi hinted on his Twitter handle that Fred Matiang'i was squarely on the 2022 chessboard as a 'GEMA supported candidate'. So, can anything good come from Nyamira County safe for Embarambamba? Nothing is impossible in politics, especially when political gladiators disagree to agree.
If this ideation holds water, then the de facto super CS is seated at the political gates. While he is equal to the task, I have learnt through observation that the presidency is a moving target. It is an aromatic-oiled stone that mostly the commoners swallow.
Between 2002 and now, I remember many wished and prayed that specific leaders could go to State House. These are Kenneth Marende, Peter Kenneth, Najib Balala, Martha Karua, John Githongo, Mutava Musyimi and Abdikadir Mohamed, people who at different times wowed Kenyans with their astute leadership.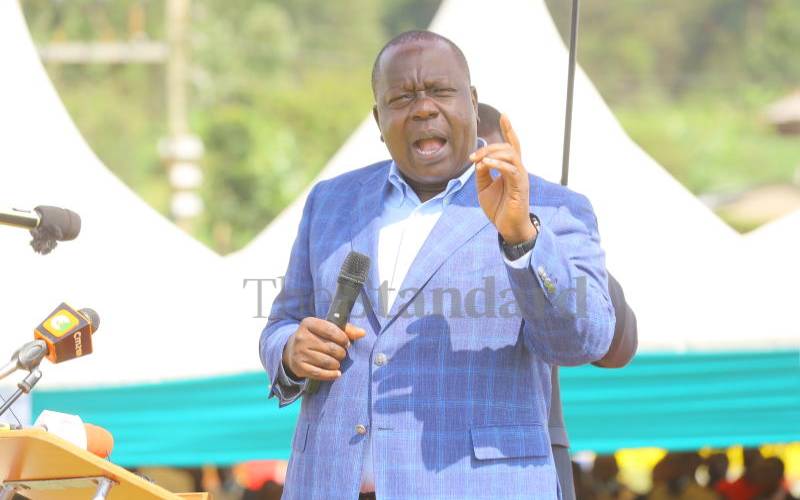 I'm aware some readers will find a quarrel with my list but once upon a time, these persons were vetted as tosha! It's a recurrent striving after the wind—Matiang'i's case might not be different.
Just as we were told to prepare for a Raila presidency and later for a presidency away from Kikuyu and Kalenjin nations, we are now being told about Matiang'i. Is Matiang'i the superman?
I could be wrong, but let me explain using the culture of baboons. These primates live in troops comprised of a few adult males and females. At night, they sleep atop trees. The males settle in the lowest tree branches to offer security.
The females go to the topmost and the young ones in between. Leopards, the primary predators of baboons, sometimes come looking for prey. They cause chaos from down the tree. When the fight becomes too fierce for the male baboons, they randomly pick a young one and feed them to the carnivores. That way, there is peace, at least for the night.
Likewise, what we have seen from Uhuru and his proxies is the quest to feed the public with succession decoys. It is a strategy to satiate people's hunger for a successor before 2022. It shows that Uhuru is no longer a political greenhorn that he once was.
To rest my case, remember Matiang'i has not declared his interest in the presidency, but given that Kenyans thirst for his leadership style and would wish to see him at the very top. But samahani. He could be part of Uhuru's plan to lead us far down the wrong path.
-Dr Ndonye is a political economist of Media and Communication