KCPE candidates have done us proud despite the odds against them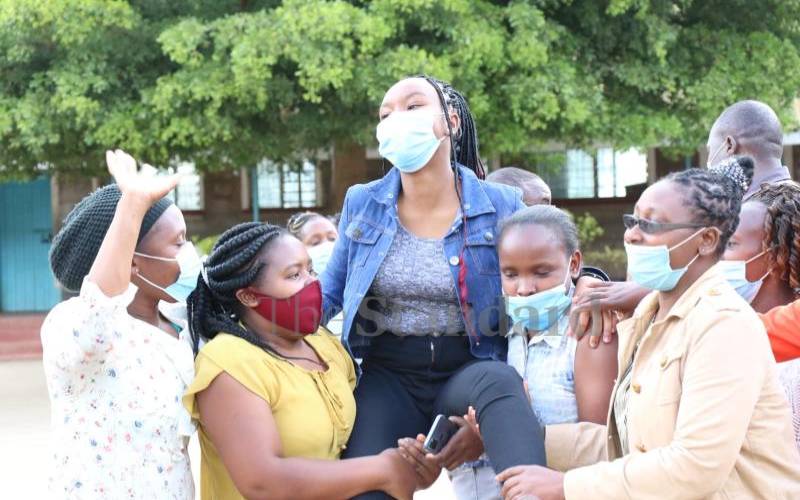 The 2020 Kenya Certificate of Primary Education (KCPE) examination results were released yesterday.
And as he tabled the results, Education Cabinet Secretary George Magoha gave a reason to smile amidst the gloom of the Covid-19 pandemic. Against expectation, the overall performance in the examinations was good.
Notably, the discovery of the first Covid-19 case in the country affected learning in ways unimaginable before. For more than 10 months from March 2020, all learning institutions remained closed following a government directive that sought to control the possible spread of coronavirus.
The resumption of in-person learning last October for Grade Four and Class Eight pupils, and Form Four students came as a relief to learners, teachers and parents, some of whom were disadvantaged in the rollout of online lessons.
It is a measure of the government's commitment to tackling Covid-19 that no widespread cases of the disease have been reported in schools. However, the country has lost 15 teachers to the pandemic in primary schools.
It is expected of every one of us to maintain vigil, not to let down our guard until the pandemic is fully contained. Special thanks go to teachers who went the extra mile to ensure much of the lost ground during the prolonged school closure was gained, and the results are there for all to see. The top score might be lower than the previous year, but there is an overall improvement in the scores, which speaks of dedication on the part of teachers and pupils alike.
Against all odds, the Ministry of Education under the stewardship of Prof George Magoha has been steadfast in ensuring no more disruptions are experienced in the sector. Magoha and team deserve our plaudits too.
Take a quick survey and help us improve our website!
Take a survey
When the country appeared to have despaired against Covid-19 and the ravages it wrought, Magoha and his team gave hope.
In line with the government policy, CS Magoha assured Kenyans of a 100 per cent transition rate to secondary school. A total of 1,179,192 pupils sat the examination in 2020.
For parents who are still reeling from the effects of Covid-19, the hard part now begins. The search for school fees to make the 100 per cent transition a success might prove a challenge to many. The government should therefore find ways of putting chargeable secondary school fee within the reach of a majority. If the fee can be subsidised, the better.