We've no reason to close schools again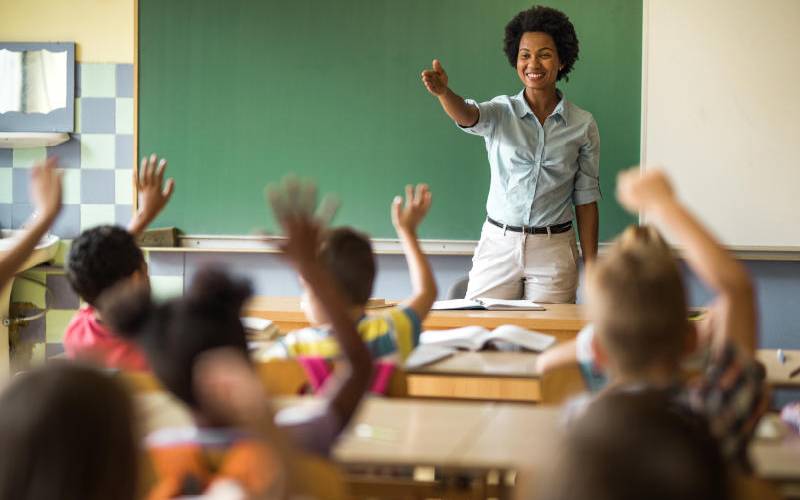 The situation in Kenya is likely to be worse after President Uhuru Kenyatta ordered schools, including TVET institutions and universities, to close for the second time in a span of 12 months.
The school dropout rate is likely to go higher due to increased early pregnancies, forced marriages, child labour, sexual exploitation, gender-based violence, lack of school fees, Female Genital Mutilation (FGM), and drug peddling, among other factors.
The State Department of Early Learning and Basic Education can hardly account for thousands of pupils who failed to report when schools reopened on January 4, 2021 and hundreds who failed to sit for KCPE and the ongoing KCSE examinations. School closures carry high socio-economic costs for families. Their impact is particularly severe for the most vulnerable and marginalised families.
The resulting disruptions exacerbate already existing disparities within the education system and other aspects of their lives.
The nationwide school closure last year disrupted the learning of almost 97 per cent of students.
A majority of children received no education after schools closed, neither did they receive instructions nor interacted with their teachers.
Students studied fewer topics or less content through distance learning. Many learners shared feelings of stress, anxiety, isolation and depression, which they linked to the lack of contact with their school community.
Remote learning
The pandemic gravely affected curriculum delivery. The resumption of learning in January was therefore meant to jump-start curriculum recovery and regain lost learning time.
However, one of the key challenges facing curriculum recovery in 2021 is the high level of variability in syllabus coverage carried over from 2020, and high levels of heterogeneity in classrooms.
Lack of power connectivity, access to radio, television, computers, internet and data left majority of students unable to engage in remote learning.
Thus, distance learning is impracticable in the present time which leaves the government with no option but to reopen schools to allow in person learning.
No matter how serious and sad all of this is, there are upsides as well. Unesco, Unicef and Education International contend that all is not lost; reopening schools and other educational institutions safely, and keeping them open as long as possible is an imperative.
In this context, as we see positive developments regarding vaccination, we believe that teachers and the support staff must be considered as a priority group so as to make schools Covid-19 free zones.
Inoculating teachers can greatly help restore confidence in schools as safe and functional places for learning. Strict adherence to Covid-19 protocols would also enhance the containment measures as outlined by World Health Organisation (WHO).
Being inoculated
Preventive hygienic measures are paramount - thus the idea of locking down educational institutions and interfering with their academic calendars should not arise. Vaccinating teachers and school staff also decreases the risk of Covid-19 infecting students.
The choice to vaccinate all adults in schools reduces the likelihood of their infection, which keeps the students with whom they interact with safer, and thus the entire neighbourhoods by extension.
In this way, prioritising adults in school for inoculation amounts to a 'public-health force multiplier'.
As the pandemic rages on, research findings by major agencies reveal that young people may actually play less of a role in the transmission of coronavirus, calling into question the need to close learning institutions yet teachers, lecturers and the support staff are already in the process of being vaccinated.
There continues to be an unsupported assumption that closing schools may slow the spread of the disease, despite increasing evidence that learning institutions are not a main driver of community transmission.
There is no scientific evidence showing that schools contribute to fast spread of the virus, hence these institutions should not be closed beyond May 10, 2021, the date set by the Ministry of Education for the commencement of Third Term.
Productive models suggest that school closures will only reduce the spread of Covid-19 by two to four per cent. Therefore reopening of schools should be based on a scientific assessment of risk, and also on the basis of an estimation of the relative risks to children of staying out of school.
-Mr Sossion is a nominated MP and Secretary-General Knut