Covid-19 is real, let us take precautions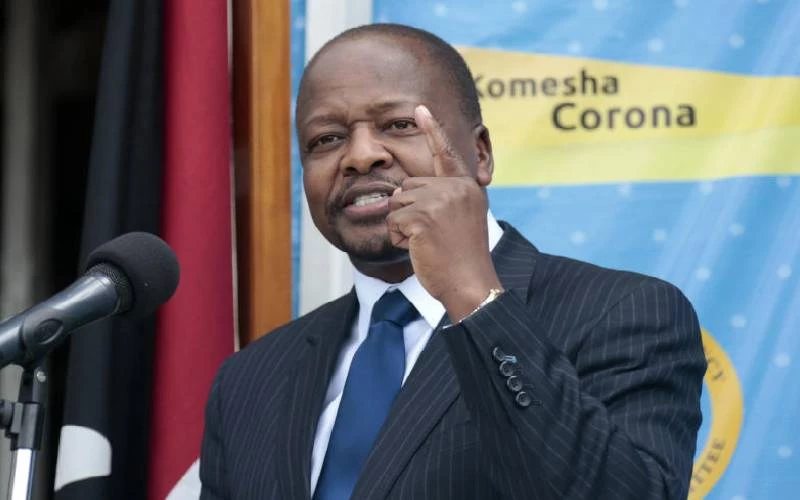 The third wave of coronavirus is here with us. Unfortunately, many people don't care and seem oblivious. The number of people dying from this deadly scourge is increasing at an alarming rate. The mortality rate is unprecedented. The list of people I know has increased beyond my expectation.
The number of close relatives who have so far died from this disease has gone into double digits and a friend showed me a list of 12 people from his immediate family members who have perished due to this pandemic.
In the rural areas, people still behave as if the pandemic does not exist. Many people I speak to express ignorance and many unfortunately have not yet learned ways of keeping safe. In this column, I want to list some of the excuses or ignorance people portray.
The first group comprises those who want to blame God for their carelessness. The majority of this type is found within the Muslim community but also other faiths, I suppose. The notion that one will die on the appointed day is an excuse people use to avoid adhering to the Covid prevention measures outlined by the Ministry of Health. While I fully believe that one will die on the appointed day, prevention of the disease itself is a different thing.
In the Islamic faith, hygiene and cleanliness are encouraged not because they serve any spiritual purpose; it is a way of protecting oneself from communicable diseases. Islam requires the faithful to perform ablutions at least five times a day before the mandatory prayers. This is aimed at ensuring one does not come with infections into the mosques and, generally, I believe it is meant to protect other faithful.
But the Covid-19 virus is a different kind of infectious disease because it does not only pass over to other people through physical contact, it can be airborne. Islamically it is expected that people adhere to the Ministry of Health directives to protect their loved ones and others as well.
Then there is a group of those who are ignorant and don't want to understand the basic preventative protection against Covid infections. These are people on the streets who wear their masks on their chin instead of covering their mouths and noses. Or people who wear their masks, but hug others and shake hands.
I have seen many people who arrive home and start playing with their kids or socialising with family members without washing their hands. At times I get the feeling that the awareness programme on prevention of the pandemic has not been received by a majority of the people. The Ministry of Health needs to redouble efforts to inform the general population about ways of protecting themselves.
The third group is the conspiracy theorists. They believe that Covid is a man-made disease and has been spread across the globe to depopulate the world.
Many people believe that they don't need to take care since they will get the disease anyway. The conspiracy theory is mostly perpetuated by the educated class who think by reading these conspiracies and transmitting the information to the rural folks is a way of serving the nation.
Nano chips
It is the same group that also discourages people from taking the Covid-19 vaccinations. There is a general belief being propagated that the vaccines are contraceptives and people, particularly young women who take them, will become barren for the rest of their lives.
Others believe the vaccines have nano chips that will make people behave like robots once injected into their bloodstreams. Conspiracies therefore abound and there are countless other types of hearsays about Covid-19.
Unfortunately, as individuals continue to propagate these falsehoods, our people keep on dying. Even though it is true people are going to die at the appointed time, the Covid reality is here with us and many more people are going to die if we don't take precautions and protect our loved ones.
There are no other known ways of reducing the infection or flattening the curve as scientist normally say.
People must learn to wear their masks correctly, wash their hands frequently, keep social distance, and get vaccinated. The only other way one cannot transmit the disease is after one dies.
?Mr Guleid is CEO, Frontier Counties Development Council. [email protected]