Let teachers elect their union officials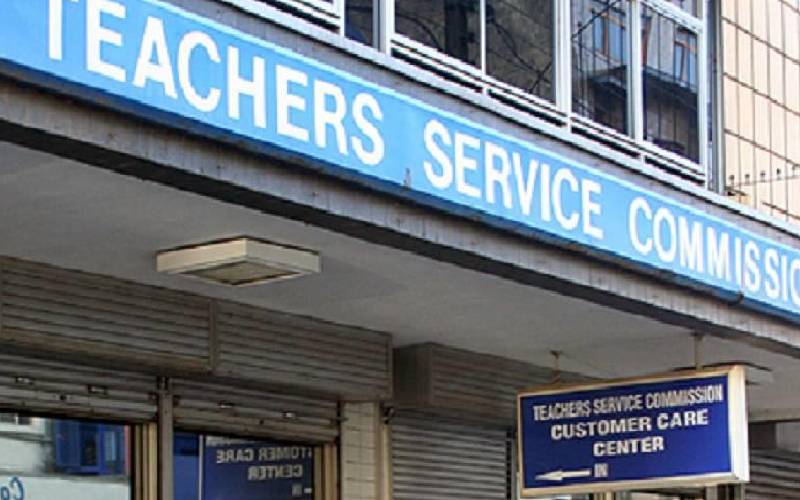 After a closely contested election, the defeated often shake their heads in astonishment – could this really be the outcome? Why were the predictions so far off? Did everything actually go right?
Indeed, this was the case in the just concluded Kenya National Union of Teachers (Knut) branch elections where the losers asked themselves a litany of questions, but were at least consoled by the standards and the environment in which the polls were conducted – the exercise was democratic, fair, transparent and verifiable.
In spite of the resounding success in the electioneering exercise, there were a few attempts to stage-manage election outcome – the democratic freedom of some teachers was stifled to deny them their voting rights to elect leaders of their choice. The Union, however, is looking forward to the Annual Delegates Conference (ADC) at a venue and date to be communicated. This will pave the way for national elections which teachers hope will be devoid of their employer's interference.
After being starved of cash by its employer, the union managed to organise the elections through the financial support of Education International (EI), and logistical assistance from International Labour Organisation (ILO) among other international bodies.
Teachers are now focused on electing an effective and efficacious national leadership that will exhibit strong character, honesty, integrity and trustworthiness – leaders who will always value and honour the unity of teachers. We are talking of the national office which will provide means for cooperation among teachers and allow them express their collective opinions and decisions upon matters affecting the profession, education and the labour industry.
Despite mounting pressure from some quarters on teachers to elect handpicked candidates for designated positions at the national office, teachers have made their statement clear that this time round, they will only usher in servant, adaptive, transformative, strategic, visionary and charismatic leaders.
They have made it crystal clear that Knut has no space for puppet leadership. Thus, there is no room for individuals who will purport to be in positions of authority and responsibility only to be controlled by other people in position of 'real power' – the employer. Any attempt to interfere with peaceful, transparent and democratic national elections, will be contemptuous and regarded as a deliberate attack on teachers' labour and civil rights.
Take a quick survey and help us improve our website!
Take a survey
Some individuals with a hidden agenda are clandestinely working with the employer to disintegrate Knut through infiltrating in the Union leadership and sponsoring splinterism.
Well-designed schemes have been mooted to reduce the effectiveness of Knut by the formation of rival unions with the aim of whittling down its membership, solely to make it (Knut) financially handicapped and unable to effectively manage branches, national secretariat and its programmes.
The Union is fast losing the capacity either to threaten the Government or employer with protests and strikes whenever need be.
Knut is now seen as a narrow interest group. This has raised fear and anxiety among Union members – the Union is now vulnerable to attacks by State operatives. It has reached a point where teachers are denied opportunity to elect national leaders of their choice.
All work has dignity, and all workers, teachers alike, deserve to be treated with respect by their employers. Trade unions play a decisive role in improving working conditions, safety and wages – yet some employers systematically abuse the rights of workers when they affiliate with certain unions. Certainly, this is what is happening in Kenya's teaching sub-sector, and has to stop.
Trade unions
Like other trade unions, teacher unions use collective bargaining agreements to protect their members. Over the years, Comprehensive Bargaining Agreements have helped educators gain many rights, such as fair working conditions, compensation, higher pay, health insurance and other related benefits.
Knut is more than ready to cooperate with the employer to assist teachers to embrace the new teaching and learning model as propagated by UNESCO.
In the same spirit, the tutors' employer and the Union leadership should work towards refreshing their industrial relationships for the purpose of improving teaching standards and performance in the teaching service instead of engaging in endless vicious fights.
Free and democratic trade unions are built on solidarity, therefore, teachers should be allowed to associate for their common good. Trade union rights are human rights, thus infringement of trade union rights amounts to contravention of the constitution.
Mr. Sossion is a nominated MP and Secretary-General of Knut