How to hasten post Covid-19 recovery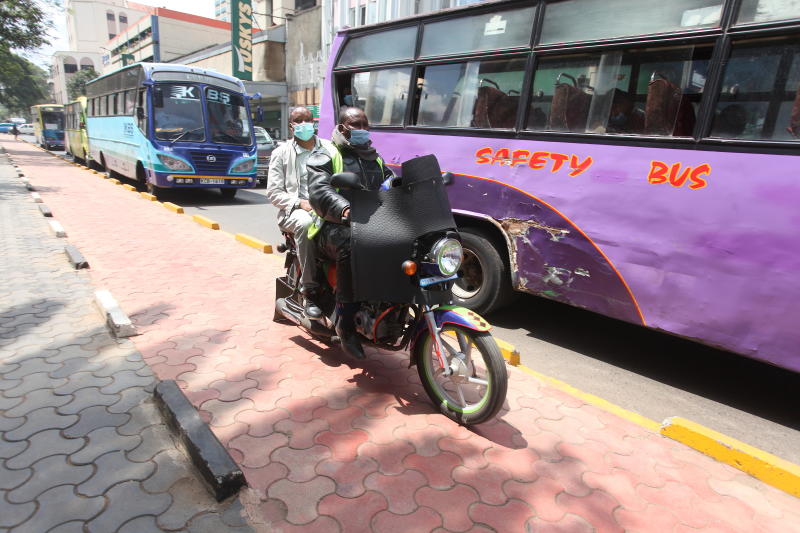 It is common to hop onto a boda boda in Kenya.
Mostly parked by the roadsides, boda boda operators compete for the same customers. So do Mpesa agents, salons, barbershops and innumerable shopkeepers that retail similar products and services.
In Africa, the informal services sector is congested. Securing formal or informal employment elsewhere is even more tasking, particularly in our plummeting manufacturing sector. The share of employment in manufacturing has stagnated at around 6.0 per cent while the services sector share of employment has been on an upward trend lately – 39.4 per cent in 2019, up from 33.7 per cent in 2010.
This dismal manufacturing performance mostly stems from a lower comparability in quality and price (competitiveness) with internationally traded products. Competitive manufacturing industries have an export focus; industries absorb more semi-skilled workers migrating out of traditional agriculture as opposed to them joining informal services sectors in addition to favouring technological transfers from abroad.
Kenya's manufacturing share of employment has oscillated between 6.0 to 6.2 per cent in the last decade. In contrast, the transition of jobs from manufacturing to services in USA, Britain and Germany began when the share in manufacturing employment was at 26, 30 and 40 per cent respectively.
It is testament of Kenya's development puzzle – premature de-industrialisation - since economic activities moved from agriculture to services, bypassing the substantial growth anticipated from manufacturing sectors.
The stalled jobs share in manufacturing is further compounded by a drastic drop in the contribution to GDP to 7.5 per cent in 2019 from 11.8 per cent in 2011.
The services sector on the other hand accounted for 43.22 per cent of the total GDP and 39.44 per cent in employment in 2019. However, it is more disturbing that most of the jobs in the burgeoning service sector are largely informal.
Explanations for this development riddle are inconclusive. Some arguments allude to informality in jobs, development challenges in Africa and global competition among other reasons.
Now, to what extent will Covid-19 amplify this premature transitions to informal service economies for developing countries that were on a promising track? With the Covid-19 pandemic, employment levels in manufacturing and services sectors sank from pandemic-related restrictions causing supply shortages, factory closures, collapse in non-essential exports, declined industry and consumer demand.
If Kenya hinges on services sectors to surmount the pre-existing stagnated trend in manufacturing, then with the repercussions of Covid-19, we can anticipate a reversal in development advances made prior to the pandemic. In a more pessimistic outlook, developing countries that had begun industrialising could stall.
Even so, we have reason to temper our enthusiasm for the future of industrialisation that is not a replica of the manufacturing-led models in developed countries and East Asia. In the Covid-19 era, there have been efforts by the Kenyan government to ameliorate effects of the pandemic in all the sectors by rolling out stimulus packages. Though not adequate, they are remarkable necessary first steps.
Regional markets
For sufficient full-blown recovery however, we need to correctly steward our services-led industrialisation to generate similar structural changes in manufacturing-led countries.
Targeted industrial policies to advance and disseminate technologies that empower rather than replace human labour would create sufficient numbers of 'modern' service jobs.
Despite automating Tesla's factory fully in 2016, Elon Musk later concurred in a statement that "humans are underrated" when he was forced to set up a human labour-steered assembly line after plans to entirely automate flopped.
In addition to keeping borders open, Kenya needs to leave room for reinventing its own higher value-added production mix wrapped in labour-friendly innovations.
A focus on alternative supply channels centred on domestic and regional markets is vital in bolstering manufacturing resilience in future disruptions.
Supporting the ballooning services and agro-industrial sectors that imitate traditional industries together with efforts to modernise or formalise industries is a panacea for Kenya to adopt a holistic approach for a distinct structural transformation.
Ms Kaaria is a trade and development economics researcher