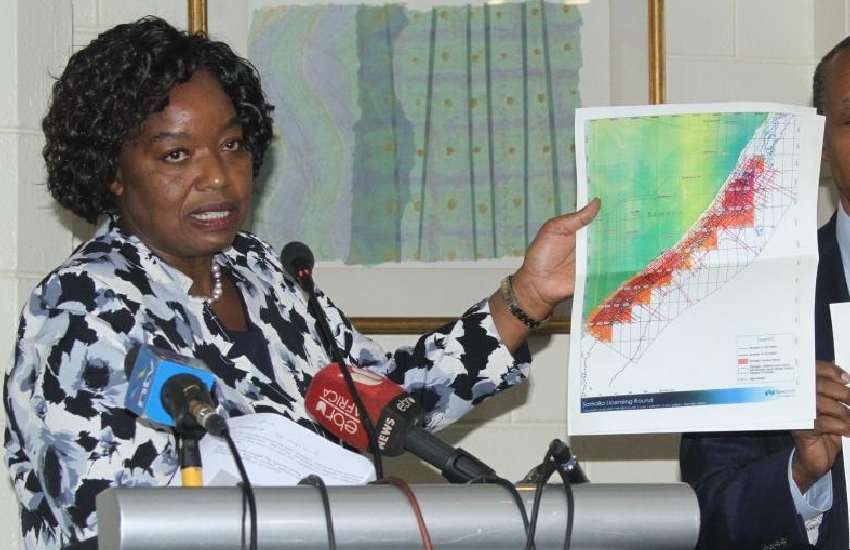 Each independent State faces challenges to its core interests, among them survival as a geopolitical entity with all its territory intact.
The challenges come in different ways, ranging from insults to its honour and citizens questioning its legitimacy as a state, misuse of international organs, disparaging its values and belief systems, or direct aggression through the land, sea or air. To safeguard those interests from internal and external threats, states create and build assorted security or defence mechanisms.
Certain tools are critical to those mechanisms and they include competent leadership, the availability and production of quality intellectual capital for strategic thinking, policy analysts, the military, and the police. They should collectively be able to respond to any likely threat. Kenya has faced numerous provocations, using domestic and neighbourly proxies. In one of those provocations, in the guise of a case at the International Court of Justice (ICJ), Somalia is the Euro-proxy for grabbing Kenyan maritime resources.
Having failed in its pan-Somali expansionism, the glue that held it together melted and it fragmented into warring fiefdoms with colonial identities. It also became a haven for pirates, terrorists, tuna thieves, and the focus of assorted extra-continental manipulators. They turned Somalia into a geopolitical tool for their anti-Kenyan schemes. Its irredentism became seaward.
Kenya's feud with the conceptual West in the 21st Century is over who can interpret what Kenya's interests are. It is an old colonial issue that continues in post-colonial times with the West being the master-state and Kenya a client-state. The questioning of that master state/client state relationship has particularly angered Britain.
Kenya's performance at Cancun, Mexico, where it led Third World countries in demanding equity at the WTO reflected Kenya's new attitude on global issues. Britain reacted to the emerging and internationally assertive Kenya with calculated harshness through diplomats and media.
Edward Clay and then Christian Turner, as high commissioners, enjoyed castigating and lecturing Kenya on how it should behave to be in good books with the master states. Clay wanted Kenyans to have 'civilised relations' with the West by being subservient to British wishes. At a function, Clay once publicly repeated his private accusation that Kenyans vomited on his shoes.
Britain then led the West in subjecting Kenya to the 'shock doctrine' in the 2007 election that produced the 'nusu-mkate' government, the 2010 Constitution, then sent six Kenyans to The Hague.
Although Turner was somehow more sophisticated than Clay, he was equally disdainful of Kenyans. Having orchestrated Britain's role in the Arab Spring, and got knighted, he appeared set to crown his achievement with a 'Kenyan Spring'. He started warning Kenyans about losing contacts with Britain if voters elected Uhuru Kenyatta. Former US ambassador to Kenya, Johnnie Carson, then warned Kenyans that 'choices have consequences' should they make bad choices in the 2013 elections.
Somali licence
Since the voters defied both Turner and Carson, the consequences of their choice seemingly came into operation through Somalia as the geopolitical proxy.
Cameron's former Conservative Party boss, Lord Howard of Lympne, became chairman of a 2013 formed SOMA Oil and Gas to operate in Somalia and quickly received Somalia licence to explore for oil and gas near Kenya's maritime border.
SOMA financed the operations of the Somali Ministry of Petroleum and Minerals. The financing included facilitating Somalia to launch claims on Kenyan waters at the Europe-based ICJ at The Hague in 2014 where a Somali judge was strategically located. Kenya's protestations were ignored; it was a judicial set-up.
The ICJ set up is Euro-robbery of Kenya's sea wealth using the Somalia proxy. It is naked aggression misusing Euro-controlled judicial tools. Kenya should not be party to its own decapitation. It should, instead, make it clear that it will not recognise adverse ICJ advisory opinions. Judicially sugar-courted self-destruction is not a Kenyan option.
- Prof Munene is a senior associate, Horn International Institute for Strategic Studies