On morality, politicians should lead by example
OPINION
By John Ouma | Mar 3rd 2021 | 4 min read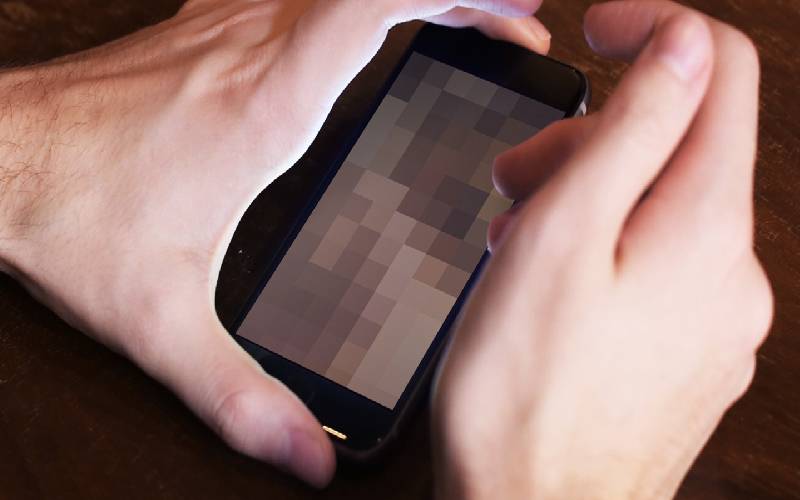 Majority of Kenyans on social media have found fault with a Bill sponsored by Garissa Town MP Aden Duale that seeks to criminalise the publication of pornographic material by amending the Computer Misuse and Cybercrimes Act, 2018.
If approved by Parliament and signed into law by the President, anybody who shares pornographic content will be fined Sh20 million or face a jail term of 25 years, or both.
In the same Bill, the former majority leader proposes that those found guilty of publishing information that could compromise the security of the country be fined Sh5 million or a maximum of 10 years in jail.
Most Kenyans argue that the Bill is misplaced and that Mr Duale ought to have addressed more urgent national issues like the rollout of Covid-19 vaccine or how to tame corruption at Kenya Medical Supplies Authority.
In addition, some have argued that the consumption of pornographic content is a personal moral choice that does not pose a threat to national security, for example. Both arguments might be valid. However, they cannot defeat the fact that pornography has a direct effect on the dignity of an individual. Thus the need to address its impact on public morality is urgent in its own right. Recent research indicates that Kenya is among top consumers of porn in Africa, alongside Nigeria and South Africa.
In the backdrop of the technological revolution with the advent of smartphones and fast-speed internet, most people have become more sexually credulous without paying much attention to the dynamics of the world in which and with which they exist.
We must outlaw pornography if we want to restore our dignity as a people. As sociologist Gary Dworkin wrote in 1981, pornography reinforces the myth that women like to be dominated by men; it exploits and harms women who take part in it; it projects highly degrading and humiliating images of women and it probably has a thin link with sexual violence against women – either by desensitising men to the brutality of violent domination or by encouraging direct imitation of pornographic scenes.
And that's just one side of the argument. The other one being the negative effects of internet porn: More than 85 research studies have linked poor mental and emotional health to porn use.
Reached for comment, Duale said he made the proposals essentially to preserve public morality and protect children from the dangerous effects of porn addiction. And that's great of him as a leader.
But what is public morality? And what role do politicians play in defining and shaping it? Collins dictionary defines morality as the conformity to the principle rules of good conduct. Public morality, therefore, is the code of conduct accepted by society; it's the nucleus of societal rectitude and integrity.
Public morality is more likely to decay due to a lack of acceptable civic culture than because many people are watching porn. We have to remember that civic culture is largely defined by those who wield influence in the society, politicians being one of them.
By virtue of their influence on their followers, Kenyan politicians have managed to frame a brand of morality that lives at the intersection of sexual diatribes and chauvinism.
"Hii pesa sio ya mama yako bwana, (this money does not belong to your mother)," Duale is on record as telling former Bomet Governor Isaac Ruto in 2015 at a public event.
You would not expect such crude remarks from a leader in a country that cares and is determined to preserve its public morality.
Put differently, politicians use their sway to define what is moral and what is not. On many occasions, they craft the type of morality that allows the end to justify the means of their political actions and decisions. Kenyan society seems to be functioning exactly on this type of morality.
Our morality has decayed because we have converted immoral behaviours and language into a political fad. Political rallies in Kenya are platforms where pejorative slogans are conceived and unleashed in order to grab and maintain the attention of the masses, in the end cultivating the right personality cult that can win elections.
The people we have trusted with political power have used their positions to destroy the original morality as we know it. By incorporating the use of lewd rhetoric in mainstream politics, Kenyan politicians have compromised the people's collective perspective on the former's immoral actions.
Duale is in order with his proposals. But there's more to preserving morality than banning porn. For example, some communities in Kenya still subject girls to female genital mutilation, which is sui generis a question of public morality.
As someone who enjoys immense influence among his community members, the MP should start by promoting the right practices.
Mr Ouma is a journalism student at the Multimedia University of Kenya. [email protected]