Ensure Covid-19 vaccine goes to priority groups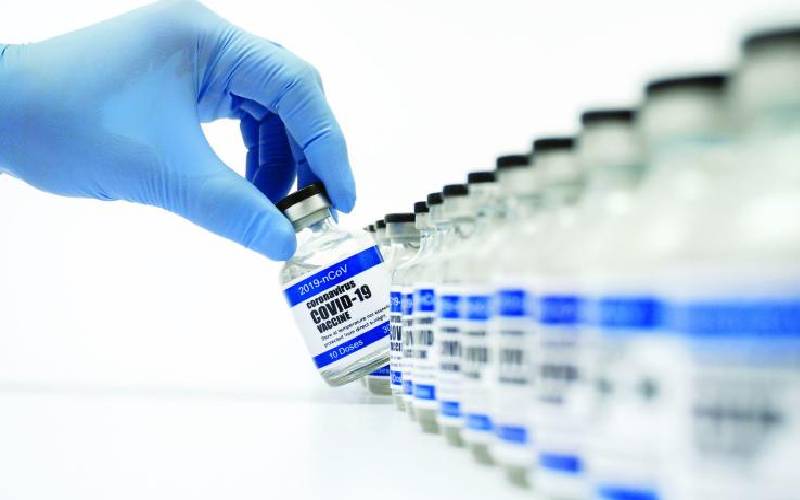 The eagerly awaited Covid-19 vaccine is expected in the country today. This was made possible through the World Health Organisation (WHO) Covax global vaccine access programme. However, WHO acknowledges that there are inequalities in the distribution of vaccines as wealthy nations have been hoarding them.
According to Health Cabinet Secretary Mutahi Kagwe, Kenya will receive 1.02 million doses of vaccine. This first batch will be administered to healthcare workers in all the 47 counties. In addition, frontline workers like security personnel and teachers who are at greater risk of contracting Covid-19 will also be given priority.
That should give our healthcare workers the much-needed confidence to do their work without fear. Towards the end of last year, health workers went on strike to demand, among other things, personal protective equipment.
The one million doses against a population of nearly 50 million Kenyans is a drop in the ocean. The Ministry of Health must therefore exercise due diligence to ensure the vaccines are not diverted to benefit the political and moneyed classes ahead of the targeted vulnerable groups. That has happened in some countries including Spain. There are similar allegations in Uganda. That should not be allowed to happen here, more so because the Ministry of Health is already steeped in other scandals that it is yet to clear.
Meanwhile, as we await the arrival of the second batch of the Covid-19 vaccine, Kenyans should not succumb to the temptation to relax their vigil against Covid-19. Already, there are concerns that a third wave of the pandemic could be underway. We must continue to observe health protocols that include wearing masks, sanitising and keeping social distance.