Trade deal with UK should be good for Kenya, East Africa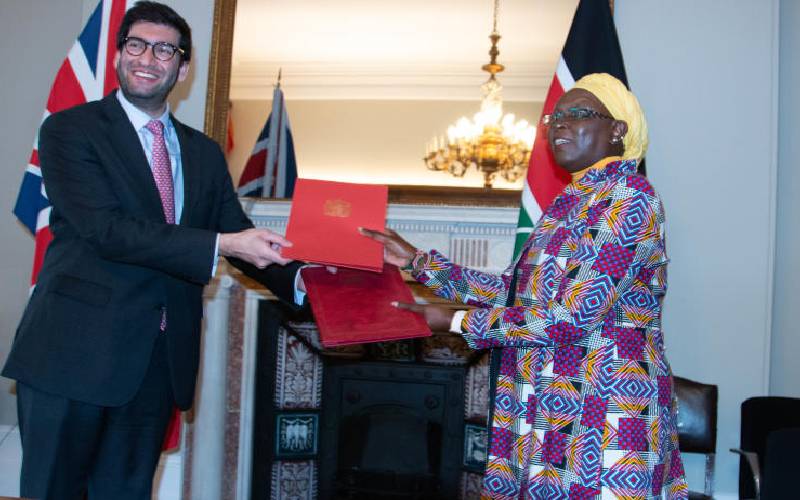 In exactly a week, Kenya's deadline to ratify an economic partnership agreement (EPA) with the United Kingdom will lapse. The March 8 deadline was activated when Kenya and UK signed the EPA on December 8, 2020 with a 90-day grace period during which lawmakers in both countries should have ratified it.
Last week, however, Kenya's Parliament declined to ratify the deal during a special sitting with the government hard-pressed to answer significant questions. There is concern that Kenya could be rushing into a trade pact with a bigger and more powerful economic player without an even playing field.
Initial statistics indicate the two countries have a fairly balanced trade relationship. Kenya's exports to the UK in 2019 stood at Sh40 billion compared to UK exports to Kenya which stood at Sh35.3 billion over the same period of time.
However, Kenya was UK's 71st trading partner last year accounting for 0.1 per cent of total UK trade. In 2019 foreign direct investment from the UK to Kenya stood at Sh191 billion compared to Sh1.2 billion from Kenya to the UK.
This means Kenya's position is significantly weaker than that of her trading counterpart and the new trade pact should reflect this reality.
Notably, the EPA signed last year is an offshoot of the economic partnership agreement that Kenya sought with the European Union (EU) together with the East African Community (EAC). The loud silence of our neighbours as Kenya hastens to put pen to paper has caused disquiet.
Some trade officials in Kenya contend that the EPA between the EAC and the EU failed because other member countries dragged their feet. Since Tanzania, Uganda and Rwanda are classified as least developed countries, they had nothing to lose if the trade deal fell through.
This was not the case with Kenya and it can explain some of the urgency underlining the talks this time. Brexit has also meant a new dynamic to bilateral and multilateral trade deals of this nature that policymakers in Kenya should be wary of.
The UK exited the EU two months ago and the country is still trying to determine the shape of future trade and diplomatic relationships with the bloc.
Policymakers in UK are still groping in the dark and there are fears that movement of goods through the EU, UK and through to Kenya will be impacted. Our policymakers should ensure Kenya does not enter into a trade deal that becomes a raw deal for her neighbours or that isolates the country considering the frosty relations in the EAC in recent years.
That's why it is important to thoroughly scrutinise the deal before signing on the dotted line.