The rise of African leaders on global stage to boost growth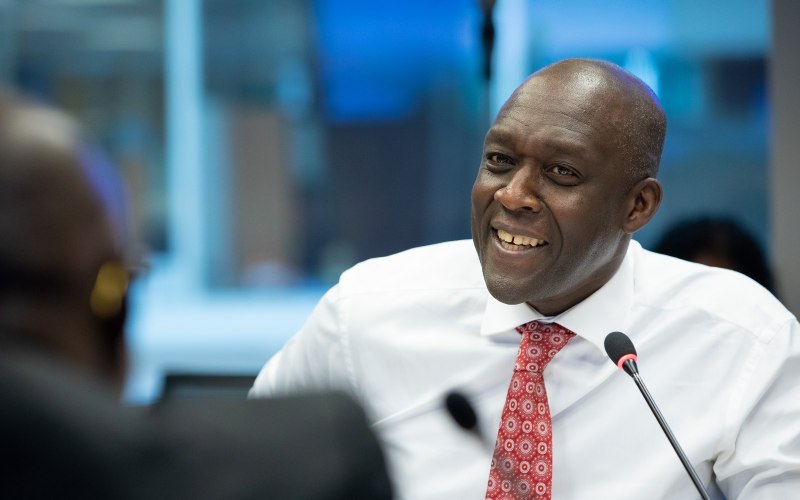 This week, the World Bank Group named longtime vice president Makhtar Diop as head of the International Finance Corp. (IFC), making him the first African to lead the division. IFC forms part of the World Bank Group and deals with financing for the private sector in developing countries, loans and direct investment, as well as advice.
Born and raised in Senegal, Diop has had an impressive career in global finance. Before, Diop served as the Minister of Economy and Finance in Senegal, the World Bank Country Director for Brazil, Kenya, Eritrea and Somalia, as well as the World Bank Director for Finance, Private Sector & Infrastructure in the Latin America and Caribbean region. He also worked as an economist in the International Monastery Fund. Not surprisingly, he has been named one of the 100 most influential Africans.
His most recent job was serving for six years as the World Bank's Vice President for the Africa Region. According to the World Bank, "Diop oversaw a major expansion of IFC's work in Africa and the delivery of a record-breaking $70 billion in commitments. He led efforts aimed at increasing access to affordable and sustainable energy and promoting an enabling environment for innovation and technology adoption."
Having made Diop's acquaintance when he was working as the World Bank Country Director for Kenya and last seeing him at the NBA All-Star weekend in New Orleans — where several African players partook — I know him to be fun, kind and incredibly empathetic. He's also incredible when it comes to playing the guitar, so if you meet him, I suggest you ask for a song (or ten)!
In my opinion, Diop is the kind of leader Africa and, indeed, the world needs right now. He is committed not only to sustainable and green solutions but also to gender equality. The World Union of Small and Medium Enterprises (WUSME) has stated that "women make up 58 per cent of Africa's self-employed population. Yet, there are still significant imbalances between opportunities to scale, access to funding and training between men and women-led businesses on the continent."
I have faith that Diop will address this issue with measurable results. Him stepping into this role is comforting, since Africa has been adversely affected by Covid-19, and economies around the world have been battered (and shifts are happening in what will grow those economies next).
Diop understands importance of the world economy as well as the African economy and how these will fuel each other. He also understands the importance of vaccine equality and food security. He has an excellent understanding of Africa's youth and will identify with the needs of the majority population in Africa. As such, he will back the right programmes to stimulate job creation.
Our continent provides unique possibilities, as well as unique issues that need to be overcome to harness those possibilities. Diop will also appreciate the need for education across the continent. According to the World Bank, "even before Covid-19 hit, the world was experiencing a learning crisis. Some 258 million children of primary and secondary school age were out of school, and the Learning Poverty rate in low-and middle-income countries was 53 per cent — meaning that over half of all 10-year-old children could not read and understand a simple text. In Sub-Saharan Africa, it was closer to 90 per cent."
As part of the African diaspora, Diop has a unique insight into both global and local economies, as well as global and local struggles. His point of view is different from people being sent to Africa from overseas to help stimulate the economy. These people often leave within a month, or a year, and struggle to understand the local landscape. Someone working from Africa, for Africa, who also has global insight, will make a world of difference.
Diop's appointment coming soon after the World Trade Organisation (WTO) made Okonjo-Iweala Ngozi, the Director-General, makes it clear that the global focus is finally shifting to the continent. Ngozi is former Finance Minister of Nigeria and current board chair of Gavi — a global alliance that ensures low-income countries can access vaccines. Ngozi is both the first African to lead the WTO and first woman to do so.
With Ngozi and Diop forming part of the African diaspora, they will shape the African conversation. They will be two of the leading players to do so. It will be worth following them closely.
By appointing African leaders in key positions that facilitate growth of the African economy, we will see a real-life impact across the continent. These leaders know first-hand what Africa needs, understands the workings of her people, and what people need to improve their lives and the economy. I'm excited to see more Africans step into positions of power and show the world the incredible talent here.
-The writer is a communications expert focused on shaping African conversations.