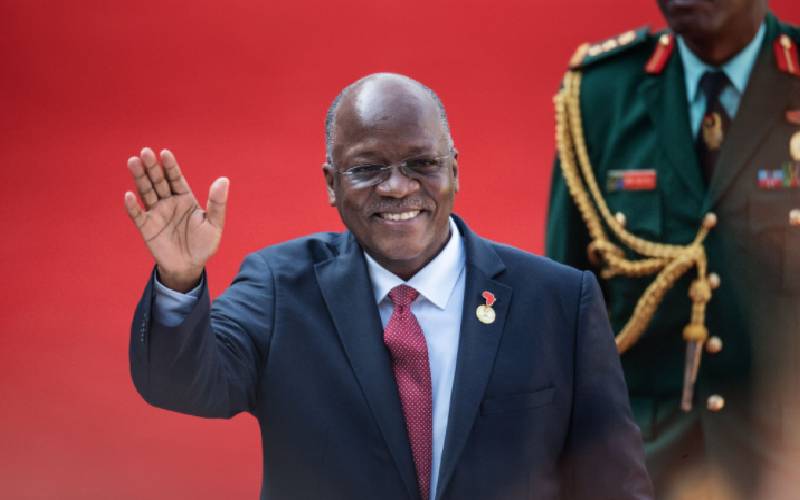 After his radical defiance on Covid-19 and its containment measures, Tanzanian President John Magufuli has found himself in a lonely path with some of his top government officials succumbing to the virus.
While the rest of the world was struggling with the deadly virus, he brushed off any talk of coronavirus infections in Tanzania, insisting that divine intervention and local concoctions were enough for the citizens of the Swahili-speaking country.
Hitting out at friends and foes who dared to raise concerns or speculate on the presence of Covid-19 in Tanzania and its semi-autonomous Zanzibar Island.
While Tanzania masked its Covid-19 data creating a virtual dead spot with no statistics on the infections and deaths, the virus worked up its way into the corridors of power leading to the death of prominent figures and unmasking the actual situation.
It is perhaps after seeing the deaths in his government that the Tanzanian leader now took an about-turn about the Covid-19 and its containment protocols including social distancing and avoiding physical contact.
While still asking the populace to seek 'divine healing' and use 'local concoctions', Magufuli seems to backtrack from his earlier hard stance on the pandemic and its measures such as masking, social distancing and avoidance of public gatherings.
President Magufuli commissioned the Kijazi interchange in Ubungo, Dar es Salaam on February 24, and was publicly spotted waving at the Chinese contractors unlike before where he used to make a firm handshake.
During the event, the former chemistry and mathematics teacher was heard publicly asking them to maintain social distance, an act that was strictly enforced by his security personnel.
''You want a picture with me, okay come here. Social distance please,'' said Magufuli
Interestingly, only the Chinese contractors had masked.
Though he has softened his stance, Magufuli remains cautious in his stance that foreign interventions could spark a higher rate of infections.
In multiple public appearances and addresses, Magufuli's tone has remained dogmatically nationalistic advocating for Tanzanian-made mask while warning against imported masks and vaccines.