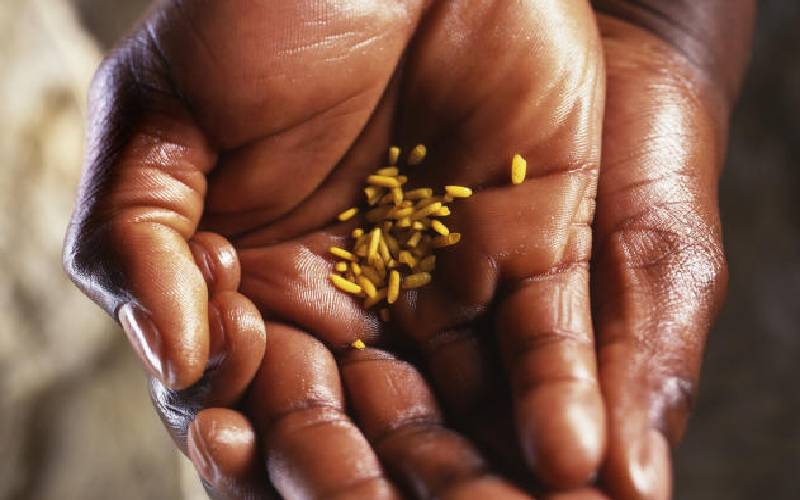 "Remember that you are dust, and to dust you shall return" and so, "repent, and believe in the Gospel." These are very strong words to Christians of various religious traditions, but in particular millions of Catholics, will be told today as they mark the beginning of 40 days of prayer, fasting and alms giving. The words are uttered as the presider, using ashes, makes a sign of the cross on a believer's forehead.
The period, also called the Lenten season, leads to the celebration of Easter – the resurrection of Jesus Christ from the dead – the most significant event in the life of a believer in Christian faith. Well, am not a preacher but here is my two cent reflection about the relevance of this global religious day to our own context, Kenya.
Ash Wednesday is one of those days in a Christian's calendar that are most humbling. It reminds us that no matter what wealth, power and fame one earns on earth, there is a destiny that is quite equalising. We shall all die. Our material body will some day collapse into fine ashes. We shall be no more.
The mighty of this world, the lowly of this world and anyone in between share in this destiny of death. This fact of life does not make one social category better than the other, but reminds us that there is no human life that is better than the other.
Read More
After all, death is not meant to be a punishment. Ideally, as was in our traditional communities, people lived the longest possible. It was never a surprise that grandparents and great parents lived over a century.
When their moment of departure came, people celebrated a life transitioned to another form, thereby becoming the living ancestors. However, as our lifestyles have evolved in the past 50 years into "fast food, fast-chain living", many people live shorter than they would have lived if conditions around them were supportive as God intended for humanity.
Depriving people of welfare support in form of accessible and affordable health facilities, healthy eating, peace of mind and creating opportunities for self-realisation is a blow to living long. In a cruel language, I dare say, when communities and governments fail to provide the environment for people to grow to their full potential, they are systematically denied the right to full life. Living in misery by "hanging in there" is directly going against the purpose for which God created people. People who die in a condition of misery are actually punished unto death.
Further, the hard bit but in which lies the good news of this Ash Wednesday is the call to "repent, and believe in the Gospel." In a country with majority Christians, an act of contrition will radically transform the country into the Kingdom of God herein on earth that the Easter celebration invites us to. Some of our policymakers and policy influencers believe and profess the name of Jesus the resurrected. Seeking to follow in the footsteps of the same Jesus will be manifested by the kind of society we want Kenya to be.
Human trafficking, drug and substance abuse among other inhuman behaviour only advance the agenda of diminishing human value. Politically instigated violence in which people lose their lives show us that government agencies charged with the responsibility of safeguarding human life should do more. No one should be turned into ashes by another person.
For this reason, the Gospel readings of this Lenten season is full of symbolic gestures of people who repented and turned back to God. This abundance of God's love is what reminds us of our sinful human nature. The good news however is that we can reclaim our place before God and endeavour to serve one another better. If the gospels ended with the death of Jesus on the cross without resurrection, hence faith in life after death, there would be no Christianity.
That brings us to the third component of what the Lenten season is about: Giving alms. Jesus condemned hypocrites in a very unflattering manner because they supported the poor in order to pride themselves as saviours.
A generous person cannot parade the goodness of his/her heart before the world. That is an abuse of what charity means. There are many philanthropists in this world whose names or faces we will never, ever get to know, yet they have done so much for humanity. They give in good faith and expect no return for it. Remember giving to the poor or providing where needs arise must be done to the extent that "the left hand should never what the right hand is giving".
Put simply, Ash Wednesday is a religious call that says; tenda wema nenda zako.
-Dr Mokua is the Executive Director of Loyola Centre for Media and Communication