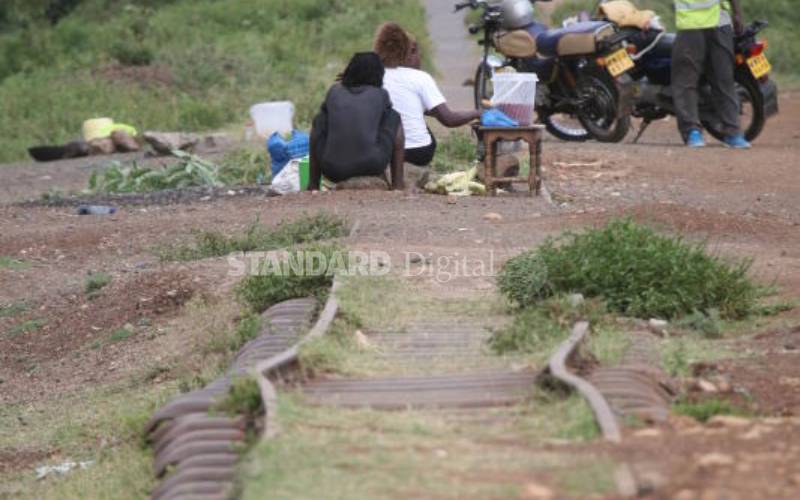 Hundreds of people have been sleeping in the cold in Kisumu, Nakuru and Kitale, among other places, after Kenya Railways demolished their houses.
The corporation has been bulldozing houses built along the railway line it plans to revive after years of disuse.
Some of the people whose houses were demolished say they were given short notice, while others claim they were given no notice at all. Kenya Railways, however, insists it warned them and gave them 90 days to move out last year. There is need to establish who between the two sides is telling the truth.
And just as in the cases of Kariobangi and Ruai evictions in Nairobi last year, the ongoing demolitions raise key questions. As we said about the previous evictions, we find it unwise for the government to kick out people in the midst of a pandemic. This puts their lives in danger and undermines the war against Covid-19.
That aside, there is need for the government to carry out in-depth investigations into how these people acquired Kenya Railways' land. Of course, there are those who, on noticing that the agency was not that active, decided to make good use of its land.
Read More
These people must have always known that they were standing on shaky ground and that a time would come when the government would reclaim its land.
But there are those who did not know. They must have been taken for a ride and convinced that the land was genuine. They must have bought it from unscrupulous people who were well connected to similarly unscrupulous officers in the Ministry of Lands.
That's the only way they could have been given title deeds. So armed with title deeds (genuine or fake), these landowners confidently went ahead and put up permanent buildings, some worth millions of shillings.
Therefore, while Kenya Railways may be justified in recovering its land so that it can revive railways services, that should not be the end of the story. The government should not rest until everyone who was involved in this scam is arrested and punished. If the land indeed belongs to Kenya Railways, then its sub-division, sale and issuance of title deeds was illegal.
Demolishing houses and evicting innocent victims of a high-level con game and leaving the culprits to walk scot-free emboldens land-grabbing fraudsters.
That's why they must be sought out, arrested and taken to court in broad daylight.