Kapedo can spur sustainable livestock jobs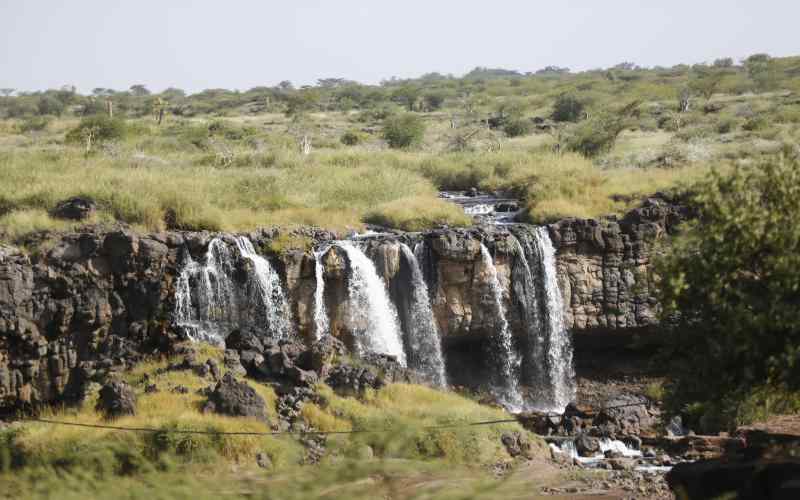 According to the US Department of Agriculture, there are 232 million cattle in Brazil, which means they outnumber humans. Although this is the second-largest cattle herd in the world, Brazil is the leading beef exporter globally, which earns the country billions in foreign exchange.
One of the farms that produce those millions of cattle is Gamada farm. It sits quietly next to Brazil's Amazon Forest. Its cattle graze acres of lush deep green pasture that sprawls across the farm. The farm is located in Nova Canaa do Norte in the Brazilian State of Mato Groso. A large percentage of Brazil's cattle come from this state. In 2017, there were 30.2 million cattle in there, more than ten times the state's population.
Unfortunately, the lucrative beef trade previously caused cattle ranches to encroach into the Amazon Forest, leading to deforestation of the world's largest forest. Yale University's School of Forestry and Environmental Studies reports that Amazonian cattle farmers are responsible for nearly 80 per cent of Amazon rainforest's deforestation.
Thankfully, the farmers are now realizing they don't have to choose between cattle prosperity and Amazon Forest conservation. They can have both. Gamada Farm is part of a company practising and promoting sustainable cattle ranches. They are doing this by restoring degraded pastures and contribute to productive cattle rearing, that doesn't result in deforestation of the Amazon.
Such sustainable cattle rearing, is the template Kenya needs for its semi-arid cattle-rich northern region.
Kapedo, a location in the northern County of Turkana, is a name that has become synonymous with turmoil, death and conflict. This doesn't have to be the case. With decisive leadership, Kapedo and the entire Turkana County can follow the footsteps of the Brazilian State of Mato Groso and become a beef-producing powerhouse and create thousands of sustainable jobs.
Cattle rustlers often roam freely in Kapedo, stealing cattle as they maim and kill people. This rampant insecurity is rooted in a myriad of social, economic and political causes. Even as security forces, leaders and community members continue to search for peace, it is critical for Kapedo and the entire Turkana County to be viewed through the lens of immense economic potential.
For Turkana's livestock to transform from a source of conflict to prosperity, the entire region must become investor friendly. Nothing chases away investors like conflict. They value peace and stability. It also takes massive investment to transform cattle into beef products that can be exported. In Groso, slaughterhouse plants are the norm. In 2016, there were 72 plants operating through 52 holding companies. Between 2000 and 2016, there was a 29 per cent increase in the plants, evidence of a flourishing beef industry.
How many slaughterhouses are in Turkana? What will it take for Kapedo plus the rest of Turkana to host vibrant slaughterhouses plants that can transform the fortunes of cattle owners in the region? Can the military engage the community to develop ranches now that they manage the Kenya Meat Commission? These are questions Turkana County Government, the national Government and Kenyans should answer not just through debate but through action.
Setting up slaughterhouses and related beef industry infrastructure will create thousands of sustainable jobs in cattle-rich counties like Turkana. This will deal fatal blows to cattle rustling because young men will be gainfully employed. When people cherish their lives, they don't waste them or gamble with them.
Ultimately, it will be up to Kenyans to determine whether their cattle; their farms; their land and other forms of natural resources, will be a source of conflict or sustainable livelihoods.
As Teddy Roosevelt the twenty-sixth President of USA used to say, 'A vote is like a rifle; its usefulness depends upon the character of the user.' We must vote in leaders who will help in creating sustainable livelihoods, not destroying them. Leaders who will know how to turn one cow into several sustainable jobs. Leaders who will enact investor-friendly policies.
I challenge our current leaders to rise to the occasion and begin transforming northern Kenya into Kenya's Mato Groso – a region that will provide beef not just to Kenya but to a lucrative overseas market. Indeed, since KMC is under the military why can't the uniformed officers make Kapedo an example of military precision and profitability?
I also challenge Kenyans to elect leaders who will turn such aspirations into reality. This is how to think and act green!
-The writer is founder Green Africa Foundation
Rural women farmers need support
According to the Food and Agriculture Organisation (FAO) of the United Nations, women comprise 43 per cent of the world's agricultural labour force.